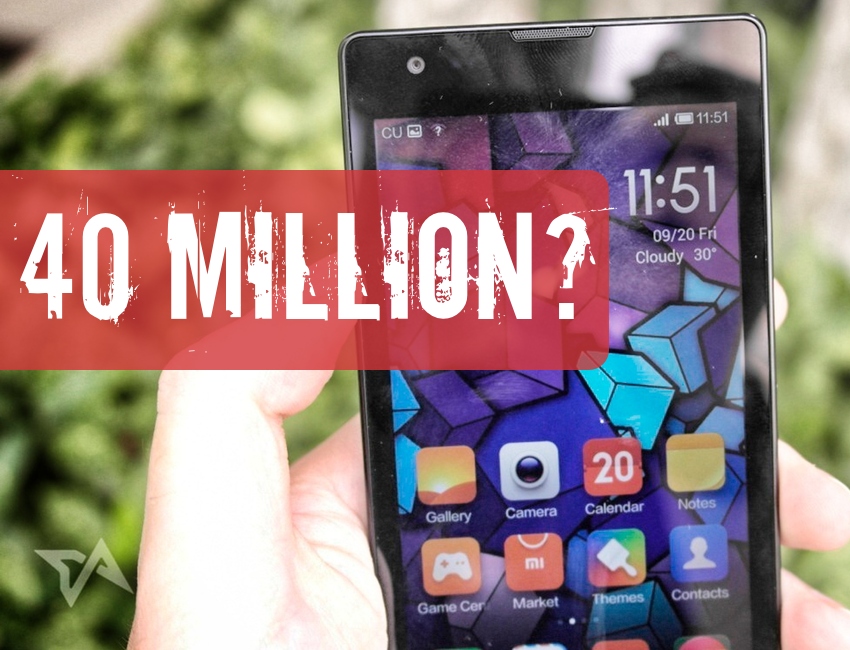 We're hours away from the start of 2014, but the founder and CEO of young Chinese phone-maker Xiaomi is already thinking ahead to the end of next year. In a post on his Weibo page, Lei Jun says the company is aiming to ship 40 million phones in 2014. (Update: Xiaomi VP Li Wangqiang has retweeted Lei's Weibo post and mentions that 30 million of those phones will be sold online by Xiaomi itself, with the remaining 10 million going to various telco partners).
That would be double Xiaomi's target for 2013, which is set at 20 million. In 2012, the company sold just over seven million of its Android-based phones – and that was the company's first full year of sales.
(See: Xiaomi's budget smartphone redefines what you get for just $130 – REVIEW)
For a sense of scale, Samsung sold 30 million phones in mainland China in 2012. But Xiaomi won't necessarily be bigger than Samsung in China if the startup company hits its newest target. That's because Samsung's sales are growing in China thanks to its big-screen phones, and we must factor in the fact that Xiaomi will sell more of its phones outside of mainland China in 2014.
Xiaomi has already opened official sales channels in Hong Kong and Taiwan earlier in 2013. Its next step might be in neighboring markets, such as Singapore. Indeed, Xiaomi representatives have indicated to us that a Singapore office is being considered, with sales to Singapore and elsewhere in Southeast Asia the "most likely" next move in 2014.
(Editing by Willis Wee)