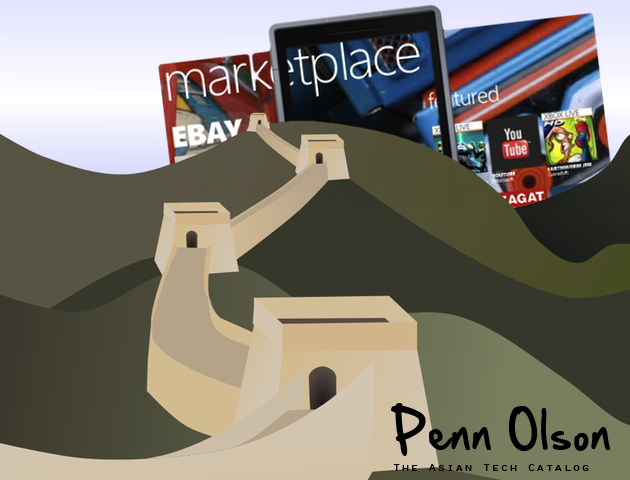 Windows Phone 7 (WP7) smartphone users in China are reporting en masse that Microsoft's app store, the Marketplace, is blocked or inaccessible in the country – making it impossible to download or update apps.
The issue – which sees all attempted downloads fail with a connection error message – has been ongoing since the start of the weekend. WP7 users in China report that they can download apps within China only if they switch on a VPN, as many of them already do in order to access Twitter, which has been fully blocked in China since June 2nd, 2009.
Weirdly, the rest of the WP7 Marketplace and other Zune features are unaffected. A WP7 user in Beijing, Kane Gao, explains to Penn Olson:
Browsing and searching are fine, push notifications for app updates are fine. Downloading anything is being halted.
WP7 hasn't been officially launched in China, but has gathered a small yet hardcore following, mostly amongst tech-savvy Chinese youngsters who know the necessary work-arounds to get apps in China. WP7 phones are easily found for sale at grey-import gadget malls, alongside imported Android smartphones and iPhones.
So much so that a number of Chinese social media sites, such as Tencent QQ, Jiayuan and Sina Weibo, have released Chinese-language WP7 apps this summer.
One alternative explanation is that Microsoft has pulled the plug on downloads for users in some unsupported countries. Currently, the WP7 marketplace supports a mere 16 nations – of which mainland China is not one.
Apple's iTunes App Store and Google's Android Market remain unaffected. However, the Android store is horrifically slow, as are most Google services in China, seemingly deliberately throttled in speed so as to damage their popularity. On my 2MBps China Telecom connection, I rarely see download speeds of higher than 10kbps in the Android Market.
The last time we saw Net Nanny swinging into action, it was to block yet another Google product, its new social network, Google+.
WP7 enthusiasts will be hoping that they haven't been permanently blocked – by either the Great Firewall or Microsoft.
[Source: @Chassit at WPsauce; and thanks also to Bestvpnservice for the tip on Twitter]