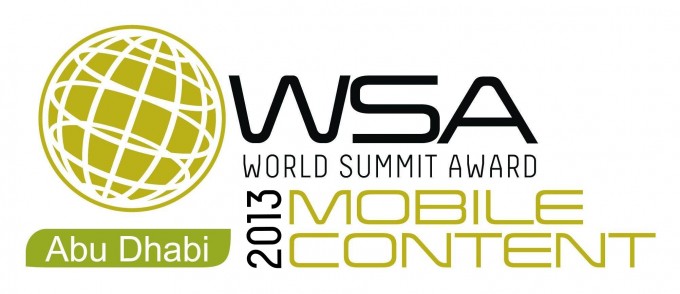 The mobile-loving World Summit Awards (WSA) 2013 has finally found its eight winners for each of the eight competing categories, and three Asian startups managed to claim prizes for outright wins. This comes after five nominees in each sector were named back in November.
Two of the Asian winners of the WSA are location-based, namely Indonesia's Harpoen (winning in the m-tourism and culture category) and Hong Kong's iButterfly (m-business and commerce). The third winner is Sri Lanka's Prognosis (in the m-environment and health category).
The three-day grand final was held in Abu Dhabi from February 3rd to 5th and came to its conclusions yesterday. Harpoen was selected, the WSA said, based on uniqueness of concept, execution, potential to reach a global audience, and commercial applicability. Regular readers will recall Harpoen and its gorgeous-looking app from our Startup Arena contest in June last year where the app launched officially.
The WSA judges also liked the location-based app iButterfly, piling similar praise on the augmented reality method of finding local points of interest.
Included among the members of the jury were Rovio COO Harri Koponen, Ralph Simon (widely regarded as the founder of the mobile entertainment industry), Impact Mobile CEO Gary Schwartz, and executives from SAP, Dolby, and the head of global research at Mobile Monday.
Asia's winners
Harpoen is the first Indonesian nominee to win this prestigious award since its inception in 2010. Just last week, the Indonesian startup rolled out a major update. The update includes a notification feature to let users know if there's any nearby 'digital graffiti' created by their friends in the Harpoen app, and it can even tell you if there's a pinned location related to a favourite search word. So far, tens of thousands of users have left over 50,000 of those digital tags around the world.
iButterfly is also an interesting app. It lets users acquire discount coupons or content by 'hunting' 3D butterflies that are flying around. The app makes use of a 3D engine, augmented reality, location, and motion-sensing technologies. Up to last November, there have been over 10 million digital butterflies caught by 350,000 users. iButterfly also became a hit in Thailand with 100,000 downloads there in the first week. The app has flown its way to Indonesia too with Unilever and top music brands becoming major partners with the Chinese company. The WSA accolade is the newest in iButterfly's award portfolio after previously winning more than 10 other local and international awards since its inception in 2011.
Prognosis helps medical students to learn and practice their diagnosis skills with over 100 cases inside the app. It has been downloaded over one million times and has made it into the top 50 free medical app on both Android and iOS.
Congratulations to all the WSA Mobile Content winners from across the globe.