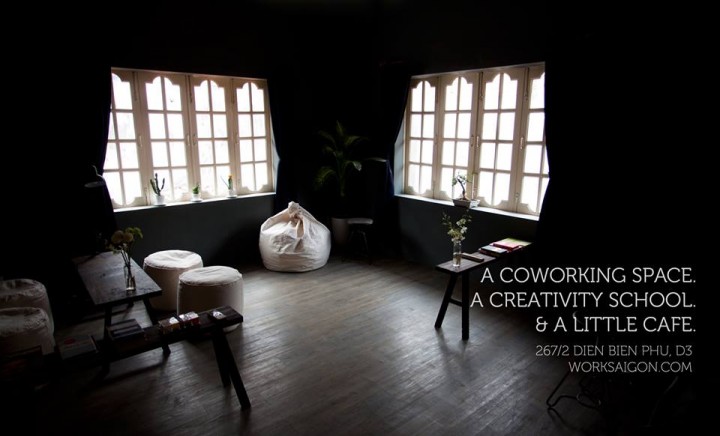 The Vietnamese startup scene is buzzing with activity lately. More than six hackathons were held in 2013 and tech activity has been vibrant across both the nation's major cities. Earlier this year Saigon Hub opened in Ho Chi Minh city. It's the biggest and most well known co-working space in Vietnam's biggest city. And then, just last month, Hub.IT opened in Hanoi, Vietnam's scenic capital. Now, this month, to top off the end of the year, comes WORK Saigon, a snazzy new cafe, events, and co-working space situated in the quiet District 3 of Ho Chi Minh city.
Rather than focusing exclusively on the tech startup ecosystem and going big like Hub.IT and Saigon Hub, the new WORK Saigon space is open to both designers and design-oriented techies in Saigon. It's focused on being smaller and more niche.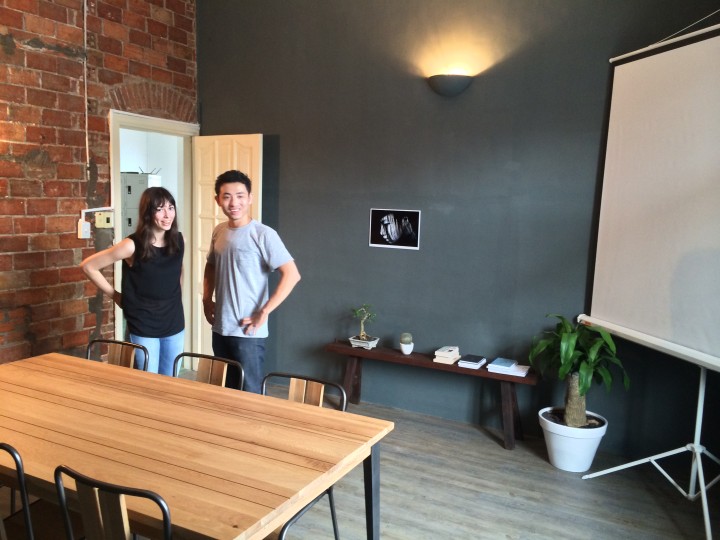 Whereas Saigon Hub requires more than 50 developers all in one place to be sustainable, the WORK just needs five core users and a steady flow of folks who like to work in a quiet cafe. On top of this, probably one of the sweetest things about this cafe and working space is that it's a started by a couple, Tuan Le and Laure Chevallier, who met in Dubai and decided to come back to Saigon and start a co-working space.
According to Chevallier, they're focused on a very specific community.
We just have five monthly seats for workers. It costs 1.5 million VND per month ($75), which includes a 10 percent discount on food and beverages from our cafe and an invitation to all events, except for private ones. The space can also be booked for private meeting, whatever the needs may be.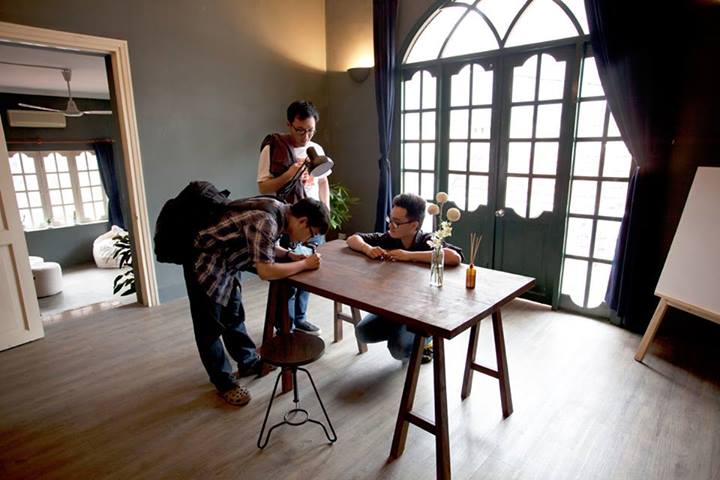 The space can host events or workshops as small as 30 all the way up to 250 people and it's tucked down a quiet alley off of Ho Chi Minh city's main streets. Le and Chevallier both come from advertising backgrounds, and so they've comfortable in that kind of creative sector. The space's first event was themed around digital advertising and creativity. Already, there are monthly tenants whose works ranges from digital advertising to tech. The couple explains that they don't want too many people because they want to leave more space for incoming coffee guests to just swing by, buy a drink, and use their space upstairs. This way WORK will always have a spacious and open atmosphere. The couple has a nice ambition for the space:
We want to focus on advertising, fashion design, digital, and architecture. We want to be a space where creative people can come together as a community. Just a nice place for people in that community to pop in.
Bonus: The space also has a pool and organic garden in the back; the staff use the garden to grow food for smoothies and other ingredients.
(Editing by Steven Millward)