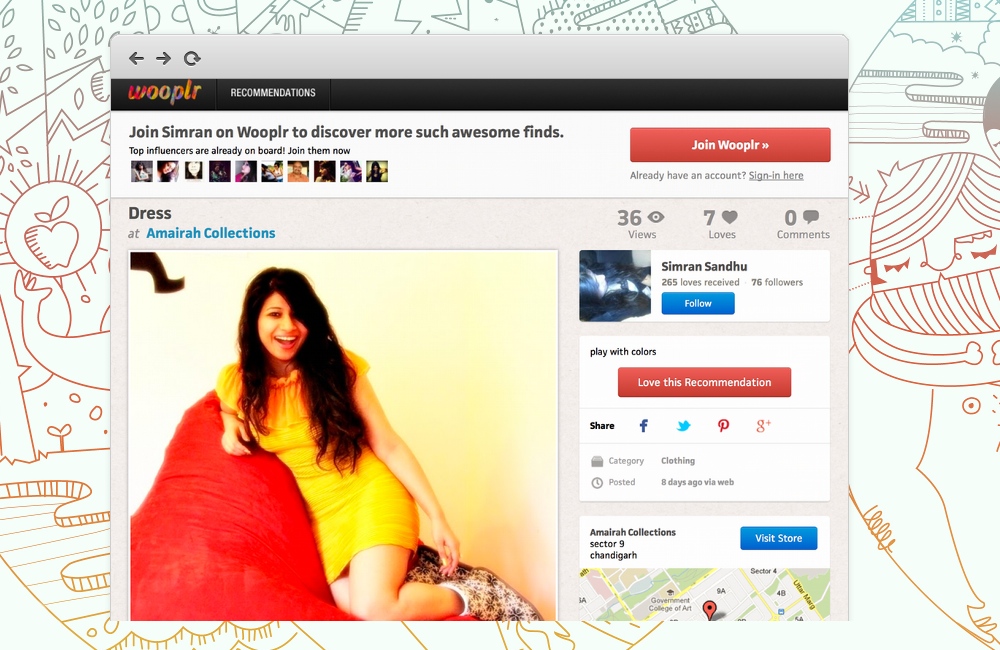 While some fancy stores have "personal shoppers" to be your fashion guide, most people turn to friends and online buddies for purchasing recommendations of all kinds. India-based social shopping app Wooplr wants to bring together local and friend-based guidance – for food, clothing, decor, and lots more – in one place.
Recently launched into public beta after almost a year of testing, Wooplr is, says co-founder Praveen, "about helping people discover products from brick-and-mortar stores." He adds:
Users are recommending things that they find interesting or want to buy later. And these are shopping finds which if someone didn't tell us about, we had probably never hear about them. And that's essentially what Wooplr is doing. Bringing these word-of-mouth recommendations online so that more people get to know about it.
Following tastemakers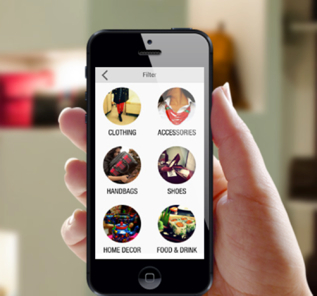 So far, Wooplr's users have added over 1,800 locations across India, from department stores to flea-market stalls. Friends can view, 'like', and comment upon the food or fashion items that you've snapped and shared. If you spot someone whose taste matches your own, you can follow that individual tastemaker so that you don't miss out on their finds. In some ways it's similar to US-based Snapette, though Wooplr covers more than just female fashion.
Praveen explains that Wooplr is made up of four co-founders based in Bangalore, India, and it's now seeing over 100 new signups per day since its soft launch (no longer requiring an invite) on March 8th, which is International Women's Day. Despite it's usefulness for clothes shopping, the startup is finding that there are plenty of male users as well, with women making up 57.5 percent of its user-base right now.
The startup's platform is also targeting brands, offering a chance for Indian businesses of all sizes to build a trusted online presence and reach out to satisfied customers and potential punters alike. Once rolled out, this will be a freemium package for retailers.
In terms of other future plans, the team has created a suggestion engine that it hasn't yet turned on. Once the switch has been flipped, it'll give Wooplr users an algorithmically curated and personalized social stream based on their activity, Facebook 'likes', and lots of other cues.
We're told that the team is currently in talks with a few angels for the first round of investment. If any potential users, retailers, or investors need a bit of persuasion to try out the app, Wooplr has even made a pitchdeck that caters to all three groups of people.
Wooplr is available on Android right now, with a version for iPhone in the works.