Women are as avid online shoppers compared to its male compatriots, but is it any different in Indonesia's male-dominated tech industry? Hanifa Ambadar, Affi Assegaf, and Novita Imelda (pictured right), three women from Indonesian female community website Female Daily Network are here to help us understand women better, as they shared their insights about their female users.
They have identified that 30 percent of all internet users in Indonesia are female. But in e-commerce, Affi says that women spend more money, which helps make online shopping a very promising market to be in. Hanifa shared more data about the female audience:
52.3 percent of women we surveyed earned between IDR 5 to 20 million per month [$522 to $2,087], 64.6 percent of them own credit cards, and spend about 13.19 percent of their income for retail shopping.
What do women shop for online? It's a range of things including various fashion items such as clothing, bags, and make-up, or products for their children. Women aren't shy to spend some dough to buy these products as some of the imported branded bags that are priced as high as IDR 100 million ($10,400) are still selling like hot cakes on Female Daily.
Women's Online Shopping Behavior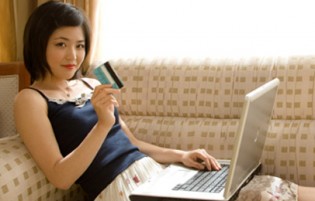 So how do women decide what to buy online? The survey found that as much as 70 percent of Indonesian women get their fashion inspiration by looking at what their friends' are wearing, both offline and online. This is especially true for beauty products such as make-up, where women rely more on customer testimonials and recommendations. This is because beauty products are quite sensitive to the different skin types that women have. A lot of women at Female Daily often help others by taking the time to talk and sharing their product experiences at the site's forum.
Interestingly, Hanifa said that the pre-order system is quite popular on its C2C marketplace, MarketPlaza. The system works like Kaskus' pre-order scheme for gadgets not yet available in the country, whereas the items pre-ordered by the women there are beauty items such as the latest make-up products.
Women and Gadgets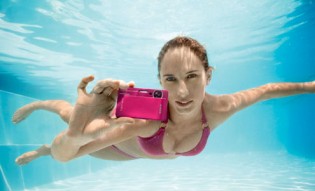 I asked if women find talking about the latest gadgets an interesting topic, and Affi says yes, but from a very different point of view. Men's main focus on gadgets are its specifications and features, while women focus on its physical looks and relevant features, such as the games for their children. Looking over the Samsung Galaxy Note thread on Female Daily forum, the users' discussion was indeed focused on how cute the Galaxy Note's design and pink color is.
Novita tells me that a lot of electronic manufacturers are looking to tap into this female audience, as they are looking to infuse a fashion sense onto their gadgets. They gave an example of how Acer held a runway fashion show where the runway models used the laptops as a fashion item during the recent Clozette Daily launch.
It is not often that I find women tech entrepreneurs in Indonesia. But male-dominated e-commerce startups might want to consider partnering with a few ladies to treat the female audience a little better, since they have the most spending power!
[Image sources: fabandfru.com and michleong.blogspot.com]