Julia Q. Zhu is the founder of Observer Solutions, a China-focused ecommerce consulting and research firm. She formerly held management roles at Alibaba Group. Prior to that, she worked for iResearch in Beijing, a Chinese internet research and advisory firm. She's @juliaqzhu on Twitter.
---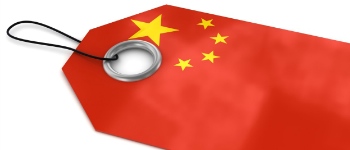 In China, there are more male online shoppers than female online shoppers. However, women are the ones really shaping the thriving Chinese ecommerce market that saw a massive US$74 billion spent in the first three months of this year. China's women spend more and shop online more frequently. More importantly, many female eshoppers view ecommerce as part of their lifestyle. They enjoy the fun of exploring and shopping online.
Chinese female consumers are spending more online than Chinese male consumers. In 2013, over 60 percent of Chinese online consumers spent more than RMB 3,000 (US$483) on the internet, with the majority of them being female. You can see in the chart below that women accounted for 60 percent of the online shoppers who spent more than RMB 100,000 (US$16,1000) last year.
See: These numbers from Asia's half-trillion dollar ecommerce market will blow your mind
A higher frequency of online shopping behavior among female consumers partly contributed to their greater overall consumption value. In 2013, over 30 percent of Chinese online consumers shopped online more than 40 times in that year. Female consumers accounted for nearly 60 percent of these savvy ecommerce users.
Compared to male consumers, female eshoppers tend to view ecommerce as a fun way to entertain themselves and relax. As seen in the name of Alibaba's Taobao – which means "searching for treasure" in Chinese – many of them simply enjoy searching and browsing online without a clear shopping goal in mind.