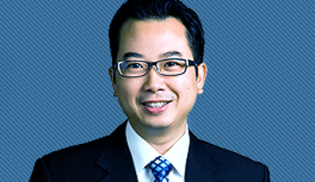 In the battle for the Vietnamese e-commerce space, a unique online retailing model is being born out of an unexpected place. I sat down with James Vuong, the CEO of Project Lana, to talk about the once-stealth project that recently released two websites in the vertical e-commerce space in Vietnam:
Be Yeu – Carries everything moms and mom-to-be need to care for their babies
Lam Dieu – Offers a variety of beauty and skincare products, in addition to beauty trends and tips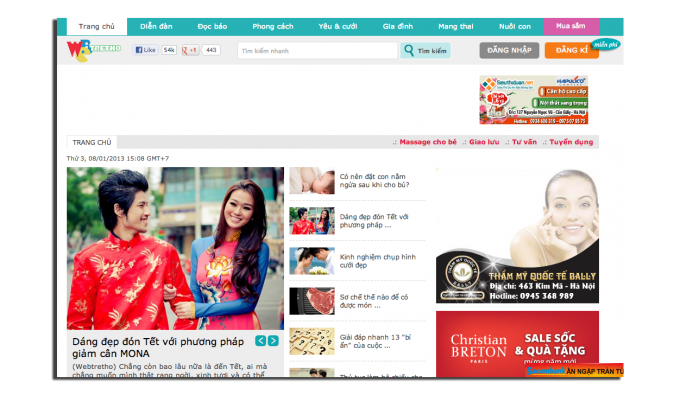 What makes these two websites remarkable is the community that they spring out of. The concept of Project Lana, James explained, came out of Web Tre Tho, the number one forum for Vietnamese women, who joined to share their stories and advice on a variety of topics: what to expect during first trimester of pregnancy, which baby formula to use, how to keep passion alive in marriage, how to stay pretty with a tight family budget, where to send your kids to school, etc.
As James learned more about the community, he felt inspired and started Project Lana to provide more products and services like WebTreTho to serve women in Vietnam. He recalled:
Over the years, the community got bigger in number, yet the conversation got increasingly personal. Mothers would post very intimate details of their lives and the community would come together to help or give input. […] A long-time Web Tre Tho member and a single mom got into a traffic accident and was severely injured. She went through six surgeries and was told by the doctor that her leg would be amputated in the seventh surgery. Desperate and alone, she turned to the Web Tre Tho community to share her feelings and her story.The community came together, cheered her up, visited her at the hospital, and even recommended her to see a new doctor before the surgery. She went to see the new doctor who told her that alternative treatment existed and she could still keep her leg.
That's exactly what Project Lana is all about. Their mission is to "deliver happiness to women," and these three websites, stand at the vanguard of this goal. James adds:
With one million active users and over four million unique users per month, it's a huge and active community. We saw a great opportunity there. Vietnamese women are the decision makers in the majority of family purchasing decisions; yet, technologists in Vietnam are still oblivious to what women need. This is where Project Lana comes in.
Letting people choose
Users also get a say in the two e-commerce sites' product line-up, content, and customer service. James explains:
We once observed something powerful on the forum. A mother posted about a product that gave her child a rash. The post gained so many comments from users and as a result, the brand saw a significant drop in sales. We realized that we should be funneling the power of the community into building the product list. You could say that Be Yeu and Lam Dieu are community-sourced e-commerce sites where people can populate the sites with only products that they want.
Project Lana fosters and maintains the community while receiving suggestions. This model is especially exciting compared to many other e-commerce sites in the country that are just growing out of daily deals websites.
The beauty of the idea is that we are held accountable by the community. If we carry a bad product on our store, the community will give us honest and immediate feedback. We're leveraging the wisdom of the community to create the ideal shopping experience. We don't delete anything. Our goal is to protect the community, not anyone else. In a way, we are crowdsourcing quality assurance in the products we carry, in product info and reviews, and how we serve our customers.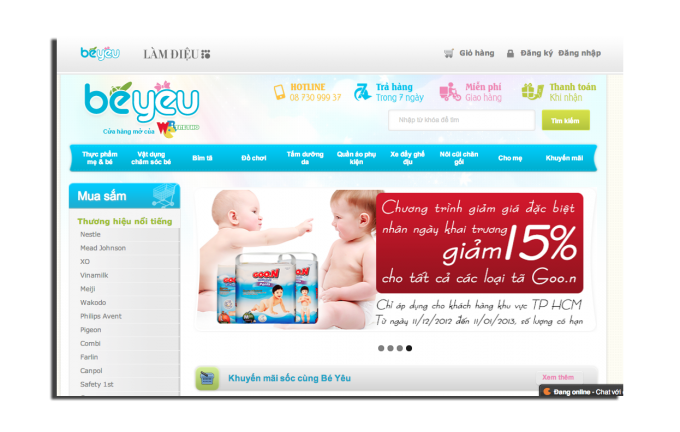 Project Lana's social impact goal
But for James, it's not just about the commercial side. He is especially interested in the social impact of the internet as a medium to liberate and empower women and enrich their lives. Just like in India, television allowed Indian women to re-evaluate their social identities when they got to see other women in stronger social roles in movies and TV shows. He thinks the same is true of the web in Vietnam.
Over time, Web Tre Tho has become a tight knit community where women can talk about things like housing, fashion, romance, and lifestyle. Since all content is user-generated, the platform has become a strong voice for women. It's a place where they can share freely and honestly. The forum is very important, because our social impact goal is to create the most scalable and effective platform to improve women's lives, one member at a time.
The Project Lana team
There's nothing I'm more proud of than my team. The biggest challenge for startups in Vietnam is finding talent with relevant experience, and it's even harder to find those motivated to build something amazing. I have spent a lot of time recruiting and looking for great people to augment the team. […] I see many of them have developed into leaders in front of my eyes, and I expect nothing less. Regardless of whether Project Lana is successful or not, I hope it can be like PayPal in how that company has groomed many amazing entrepreneurs like Elon Musk, Peter Thiel, etc. Yes, I want to create a "Lana Mafia".
Going forward, it will be fascinating to see what other products come out of Project Lana. If a "Lana Mafia" does turn great product managers into the venture capitalists and investors later on, then the future for startups is bright here in Vietnam.
Just this week they released an iPhone app for Web Tre Tho. I believe there is much more to come.