Before launching Craftyful, Hong Kong entrepreneur Ken Lee was off to a dream start. His previous website, Lots of Buttons, which – you guessed it – sells buttons to hobbyist crafters – broke even within a year after it began. It made US$15,000 in revenue a month, raised some seed money, and won Tech in Asia's startup competition in 2013.
Lots of Buttons sparked interest from some investors, and began fundraising to scale its operations. But it had one big problem: angel investor Jong Lee held half of the company's shares, according to Ken.
He says that Jong then "dropped the bomb" by asking for more equity before raising money, effectively trying to control the company. Investors typically ask for more equity when things are going badly, not when the company is on an upswing, he adds.
"I generally trust people. But in this case, I think I should've followed another startup founder's advice. He said he's never seen 50-50 partnerships work out and that I should have had at least 51 percent," says Ken.
"But I was like, ah no problem, we're buddies. And then off I went to incorporate the company, giving his holding company one share and myself one. Famous last words."
Ordinarily, getting Jong involved in your startup could boost your visibility. Jong is a familiar figure in the local startup scene. Born in Korea and growing up in Los Angeles, Jong landed in Hong Kong in 2009 and first worked in private equity.
He later started RGL Holdings as his vehicle to invest in startups – Lots of Buttons included – and is also a curator with TEDx Hong Kong. Most recently, he talked up his involvement with Hanson Robotics, a Hong Kong-based company in the business of building human-like androids.
Who is Jong, really?
It turns out Jong has a different side to him. According to sources familiar with the situation, he is currently involved in a series of civil lawsuits both in Hong Kong and abroad. In the United States, he is allegedly embroiled in a legal spat with Planteco, a company he funded that wanted to turn explosive material into non-reactive and non-toxic compounds.
At the same time, RGL Holdings faced trouble after most of the employees and partners in the company left, including CFO Veronica Dang and Bryan Cheung, founder of Goodchow.hk – another one of Jong's portfolio companies.
Ken did not see these things coming when he decided to work with Jong, who he believed was a great asset due to his strategic and private equity experience.
Things went smoothly at first. Jong, who Ken met at a networking event, suggested switching from fashion ecommerce to buttons, and he recommended that the startup not hold stock and buy directly from retailers. The move realized a 70 to 80 percent profit margin since they're buying cheaply from China and selling to the States.
See: 10 taxi apps you can use across Asia
But Ken claims that most of his other ideas didn't work, saying that Jong is "too high-level and not operational". There were other problems. Ken says that Jong had reneged on an earlier agreement, putting $75,000 instead of the promised $100,000 into the company. He then says that Jong was not willing to give shares to some key staff, and he wanted to hire some people without paying them.
"If an investor is giving you this much grief at an early stage, it's a bad sign. I decided to cut my losses and leave," says Ken, who signed over his shares to Jong in return for the $25,000 he put in.
In response to Ken's claims, Jong tells Tech in Asia that he offered to co-found a new Lots of Buttons after Ken gave up on the original idea of doing an online marketplace for undiscovered fashion designers.
"The only thing he brought to the table was the domain name, nothing else. The idea for buttons and the model was 100 percent mine… on top of my idea and experience I agreed to float the startup team and launch costs," says Jong.
He adds that it would be "silly" to expect one side to keep funding the business – including the base pay for Ken and his childhood friend – without expecting him to ask for more equity.
"I think [giving] 50 percent of the company to Ken for a domain name we didn't need was exceedingly generous."
Jong then says he was the one that brought in the programmers to code the site, and was in fact responsible for hiring most of the team. Ken denies this, saying he in fact did the hiring for Lots of Buttons, and that Jong's team only consisted of a programmer from Lithuania.
Jong then insisted he put in more than Ken's stated $75,000, although he can't pinpoint a specific figure.
"Ken wants to portray this as a passive investment into an existing viable startup, which couldn't be further from the truth."
Jong says that his company is now "bigger and better" than before. He did not elaborate on why his staff left, though he fired some of them. As for Lots of Buttons, Jong claims that it is expanding and net revenue is up significantly.
But Dang, the former CFO at RGL Holdings, says that Ken's claims are not mere assertions but fact. Dang was the one that told Ken about Jong's attempt to dilute his holdings in Lots of Buttons.
"We stand by Ken not only as friends but as professionals," she says. "To support Ken was absolutely the right thing to do as an ethical professional … there were a variety of reasons why I left. I think the number of resignations around the same time speaks for itself."
Jong has not responded to inquiries about the lawsuits he is facing.
Moving on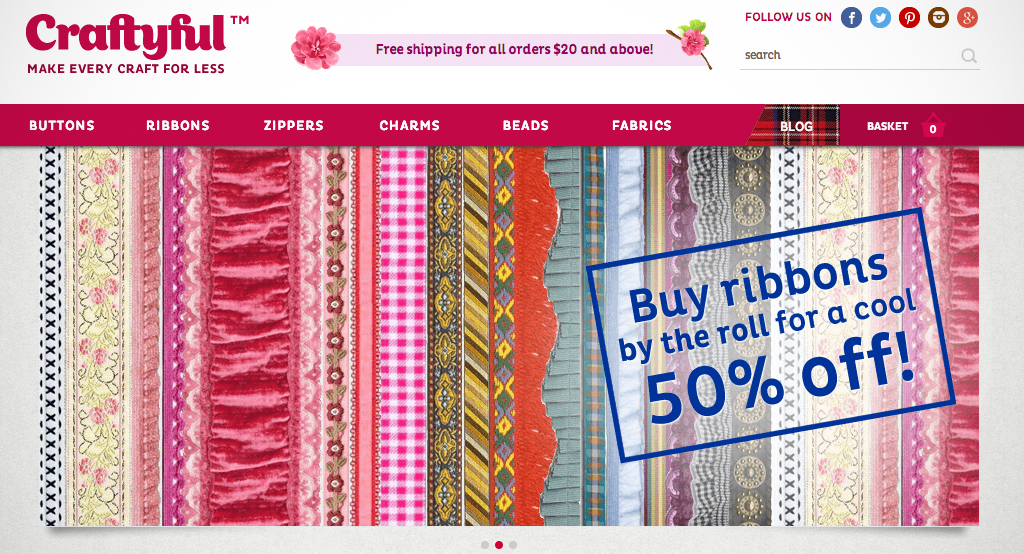 Despite the inauspicious start, Ken has moved on with Craftyful. He is still selling buttons, but the site's now also shipping ribbons, zippers, charms, beads, and fabrics – a crafter's paradise.
Craftyful has a similar premise to Lots of Buttons, except for the expanded product line, which is crucial because it is after all a long tail business. He claims it is four times larger than Lots of Buttons in terms of products available with 20,000 SKUs.
"That was another thing. [Jong] was really focused on the buttons vertical, whereas we wanted to branch out to other craft supply verticals that we could source with similar ease and cost competitiveness," says Ken.
The startup has already raised money, a US$250,000 convertible note deal from Siemer Ventures for a "substantial share" but not the majority. They sealed the deal in August 2013, and they're looking to fundraise again in six months.
"So in the end everyone got what they wanted. I'm grateful that Paul and Eric at Siemer Ventures were willing to fund Craftyful so we could pursue our dream of capturing the $29 billion arts and crafts market in the US."