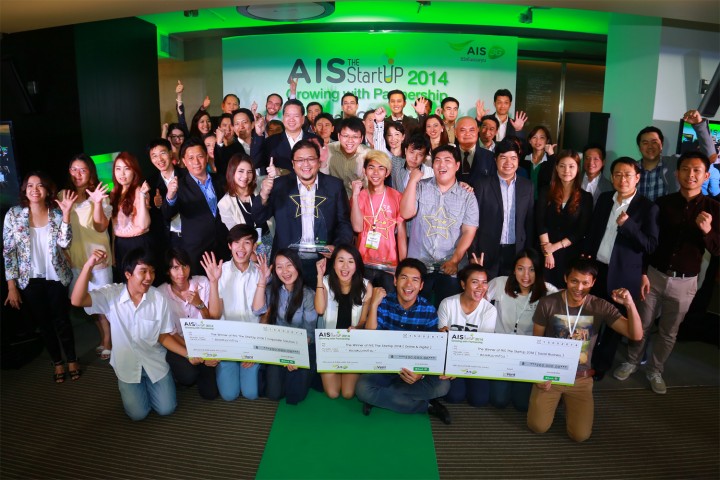 Back in February, Thai telco AIS announced the latest round of its "AIS The Startup" incubator program. Yesterday, AIS announced the three winners from each of the three main categories that the telco focuses on.
Here's a quick look at the winning teams from this year's AIS The Startup 2014 in each category:
Online and Digital: Team GolfDigg
GolfDigg is a last minute golf-related deals application that pushes deals to users' phones with discounts that range from 30 to 70 percent off. In addition, users can also schedule a tee time using its iOS app.
Corporate Solution: Team Nugrean
Nugrean is a platform that tracks school buses for teachers and parents, allowing them to visualize where the children are along the bus route.
Social Business: Team Local Alike
Local Alike is is a community-based tourism platform. It provides a booking service for community-based homestays throughout Thailand. It also features stories about cultural activities and unique destinations in Thailand and other southeast Asian countries. Additionally, Local Alike allows users to review local tour guides.
The telco says all the winners, with support from AIS and international cooperation network Innov8 Sparks, will be ready to finish the apps and launch within the next three to six months.
According to the telco, this year's AIS The Startup had over 1,000 developers from 202 teams. AIS selected 33 qualifiers for the first round, allocating them to three categories with 11 teams each.
Special awards
In addition to the three main winners, there were also a few other startups that received special awards from partners last night.
From KBank: Page 365 to join the project "KSME Mee Tung Yer" – a financial support program for young entrepreneurs.
From AIS and Samsung: Snap n' Bite received US$6,000 in cash and represented Thailand at the Regional Accelerate event held in Singapore.
From AIS and Innov8 Sparks: Nugrean received booth space in the Innov8 Spark Pavillion and tickets to Echelon 2014 in Singapore.