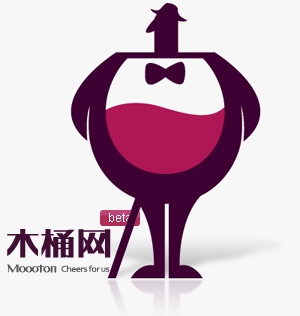 In vino lucror. If it's a truth that China's growing middle-classes have a great taste for wine, then profit will surely follow. And so a Beijing-based startup has this month launched a nice-looking specialist B2C e-commerce site selling foreign wines. The site, Moooton, adds in daily deals and some useful search presets to make it accessible and reasonably affordable.
Indeed, the wine selection on Moooton.com currently tops out at just over 1,000 RMB (US$158) for a Chateau Mont-Perat, so it's a luxury offering that won't break the bank. It squeezes in alongside luxury clothing brand online malls – such as 360Top, the Luxury Club, and GaoJie – in catering for some of China's more discerning consumers.
In addition to the neat daily deals offerings, Moooton has a section dedicated to gifting, which will be useful for subtly giving a very classy bribe gift. The search presets allow users to find wines ranked according to country of origin, price range, or – very bizarrely – the western astrological symbol of the buyer.
Of course, this startup is not the first such specialist venture in this area. Perhaps the most prominent is YesMyWine.com, which has an official storefront on the open platform of Alibaba's Tmall, the country's biggest B2C site.