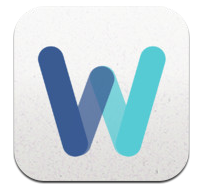 Remember Triip? It's a Vietnamese startup that is bringing the Airbnb concept to local tours and tour guides, and which recently did some crowdfunding on Indiegogo (unfortunately raising only $205 of a $20,000 goal). The team at Triip just released a nice new iOS app called Wiki Triip.
The app basically takes all the data from Wikivoyage articles and repackages it into a nice sleek app. As you can see in the screenshots, it's very well designed.
I played around with Wiki Triip a bit and it's super easy to use, especially if you're traveling to a new place and want to get the information right away on your iPhone. Ho Viet Hai, one of the co-founders at Triip, says that the app, which is a side project from the main Triip.me business, was because some of their users wanted more information about their destinations.
The thing is, you have to copy and paste from the web, print it out or buy an app. And we heard about Wikivoyage, which is a new site by Wikimedia. So we decided to make a free travel guide, based on that strong community data, that is actually useful for all travelers.
Hai believes that building a free travel guide built on crowdsourced information will cause travelers to not only fall in love with the app but also to fall in love with the Triip brand. It's part of Triip's long-term game at bringing Triip into the consciousness of travelers.
In this space, there are already a handful of teams that have built apps that repackage the online data into an offline app, but so far I think Triip is the sleekest looking one. But time will tell how much travelers actually want apps like this.
You can check out Wiki Triip on the App Store here.
(Editing by Steven Millward)