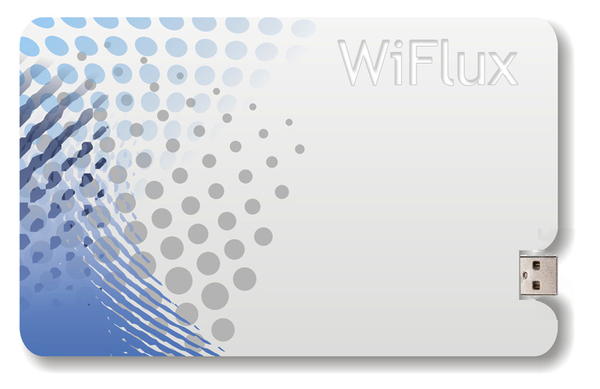 Battery packs for your phone usually come in the form of bulky cases or are attached perilously to your phone by a USB cable. But new battery technology should make all that heft disappear. A Singaporean startup is offering you a glimpse of the future with a wafer-thin battery booster that can charge any phone wirelessly, and the project is now going after crowdfunding.
Called the WiFlux, it uses lithium polymer (li-po) battery tech – not the lithium ion (li-ion) of old – to keep its 1.2mm profile, and utilizes inductive charging so no cables are involved.
Raffi Ismail tells us that he's seeking $100,000 in funding on IndieGogo in order to start preproduction. Using a li-po battery, which has its electrolytes on a thin film, allows the WiFlux to be about the size and thickness of a credit card. He opted for the newest battery tech because he doesn't want something that changes the profile of your device.
Juice boost
The WiFlux supplies 850mAh of juice, so it won't fully charge your phone. Raffi explains:
The WiFlux card isn't designed as a portable power bank. It is designed to provide that boost needed during low battery situations without disrupting the overall profile of your phone. Have you ever seen someone who needed to power up their phone while still trying to hold a phone conversation with their phone still plugged in to their power banks? Pretty comical in some cases, in my opinion.

It may not juice up your Samsung Galaxy to full capacity, but it would help you get by when you need it the most without getting in your way and perhaps add another 50 percent juice back in the phone.
The WiFlux's design is not yet fully finalized, and Raffi says the ultimate product that ships might provide as much as 1,200mAh of juice so long as that's possible within his parameter of the card not being any thicker than 1.2mm. It might end up being slightly thinner.
Once the WiFlux ships in February 2014, it should sell for $40. Crowdfunding packages include a discount price of $35; the ability to get it one month early for $69; or for a whacking $1,000 you can be a pre-production tester.
(Editing by Terence Lee)