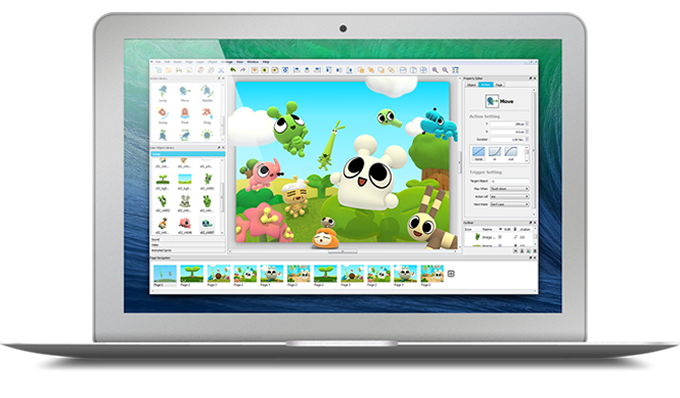 Moglue received acclaim and global tech headlines last August as it was a service that gave people an easy way to create ebooks and interactive ebook apps – as we wrote at that time – using a simple, drag-and-drop interface. But four months later, Moglue very quietly closed without even issuing a press release.
TaeWoo Kim was Moglue's co-founder and CEO. He tells Tech in Asia that South Korea-based Moglue has been acquired by two companies. But the ebook creation tool and service no longer exists.
Indeed, it shut just before Christmas, but the startup remained quiet about it, and also held its silence for a few months as the acquisition was being worked out. Only now is TaeWoo speaking out about Moglue and his startup experience.
A slim market
So why did Moglue close? After initially pitching at GMIC in Beijing in 2011, Moglue gradually built up its business. By August last year, Moglue came out with version 2.0 of its service, and that's when the startup got covered by tech blogs from around the world. With a strong service now in place that cost users US$99 per year for access to the ebook publishing tools, this should have been a watershed moment. However, TaeWoo found it went differently:
After we launched our 2.0, we realized that the market was not big enough. I talked to several competitors in various countries such as the US, Spain, and Israel and all of them have a difficult time. So I thought that I`d better to sell the company and work on other project.
As is the usual startup process, TaeWoo says he has learned some valuable lessons from Moglue that he can carry to his next venture. He says, "The market is really important for a startup. It's really hard to change market trends. If you're in the wrong market, you should pivot ASAP." He admits it's "really hard to know when you should stop," but a leader should make the call without hesitating.
He also advises startup founders in general to have a clear vision – and also "over-communicate with their co-founders and colleagues" – so that everyone in the team is on the same page.
TaeWoo explains that Moglue's tech and source codes have been acquired, for an undisclosed sum, by US-based Auryn and Korean platform Bookjam. It's not yet clear if the ebook creation service, as it existed before, will come back online in any form under its new ownership. The acquiring companies preferred keeping it all quiet, hence the lack of a press release about the deal. There were also complications related to another potential acquirer who then reneged on the deal, creating a lengthy delay from shutting up shop in December to speaking out now about what became of Moglue.
You might like to see TaeWoo giving a TED Talk about raising children as storytellers and the origins of starting up Moglue: