Update: Correction on Aulia Masna's designation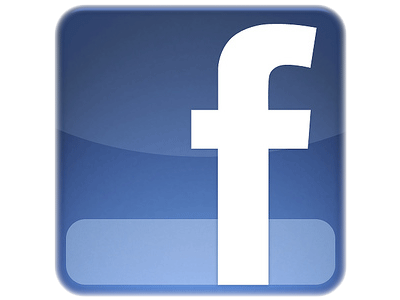 With more than 35 million users, Indonesia is currently the second largest Facebook market in the world. Despite its relatively slow Internet connection compared to other countries, its growth rate from year to year has been tremendously high.
Nick Burcher reported on his blog that Indonesia jumped from having 209,760 users connected in July 2008 to 25,912,960 users in July 2010. Why could Facebook be that popular in Indonesia?
I found the same question asked in Quora and here are some interesting opinions about that.
Culture
The first reason is culture. "Indonesia is Facebook in real life. Indonesian culture is based on sharing, communication and solidarity", said Danny Hefer, answering the question in Quora. Facebook facilitate Indonesian people to connect with families, friends and important people in their lives easily. That is why people love it so much.
Another cultural influence is tendency of Indonesian people to follow trends. This applies not only to Facebook, but also to Twitter and Foursquare, which had experienced significant growth in Indonesia, too.
The early adopters and also the largest part of Indonesian Facebook users are mostly young people aged 18 – 25 years old who eagerly told their peers to join and make their networks of friends larger and larger.  As more and more people get connected through Facebook, people could not refuse to join it since most of their friends had been there. "Put it simple, peer pressure", said Rama Mamuaya, Founder of Indonesian tech-startup blog, DailySocial.net.
Mobile Internet
The second reason is technology, especially the mobile Internet access. According to a report from Business Monitor International, Indonesia has more than 200 million mobile subscribers in 2011 and it is still growing. The number of mobile Internet users is also huge. Indonesia has always been top ranked in Opera's mobile browser usage since 2008, based on State of the Mobile Web report by Opera. Since 2009, Facebook has been the top site accessed from Opera Mini in Indonesia, beating Friendster who was previously leading in 2008.
Another key driver is the popularity of BlackBerry, which is used by over 2 million people in Indonesia. BlackBerry is one of favorite communication devices for the growing middle class in Indonesia who are commonly avid Facebook users.
"It also helps that there are 'Facebook plans' from local mobile carriers", said Aulia Masna, Managing Editor of e27 Singapore. "You pay a fixed amount per day or per week and you can use Facebook to your heart's content".
Features
The third reason is the Facebook itself. Facebook has several unique features and functionalities that make connecting with people much easier and fun than other sites, such as exclusive network, photo-tagging and news feed.
Facebook also has simple user interface and supports multiple languages that make it more accessible. Another point is its speed. Facebook is 'lighter', compared to other social networks, which allow people in Indonesia to access it through slow connection or mobile phones.