It's fair to say that MOBA games are huge right now. Whether you look to record-breaking prize pools, or the genre's play-time dominance in China, it's a fact that's impossible to ignore. Nor does it seem that game companies are keen to ignore it. Rather, it seems like an increasing number are keen to snatch a slice of the pie for themselves. But as the genre starts looking increasingly crowded, how many will leave with an (expensive) empty stomach?
(See: China's MOBA explosion is going to backfire)
Heroes of the Storm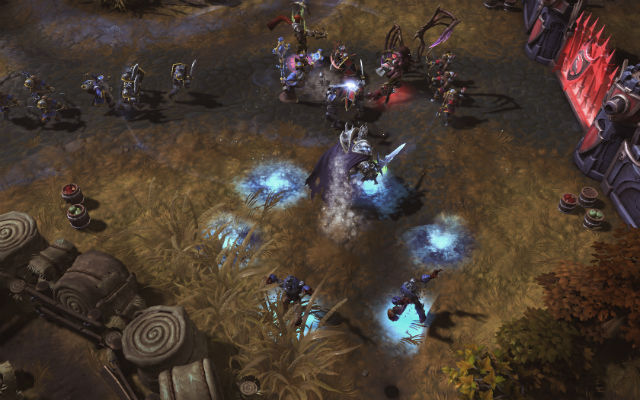 This is perhaps as close to a safe bet as it's possible to make in this race. Blizzard has a formidable reputation, especially in Southeast Asia. Warcraft 3 continues to do well in the region's cybercafes, and World of Warcraft is still the most successful Western-made MMORPG in China despite fierce competition.
Hearthstone has also done well at getting people in the region excited. Seeing as how it's also a recent entry into a popular and overcrowded genre that relied on goodwill towards Blizzard IP, perhaps a similar fate awaits Heroes of the Storm?
(See: Hearthstone hits #1 on app stores across Asia)
Blizzard appears to have the same design philosophy behind Heroes of the Storm. Comparing the game to Dota 2 is not unlike comparing Hearthstone to Magic: the Gathering—Blizzard has streamlined Heroes for accessibility, aiming for a game that can be played quickly in short bursts rather than forcing its players to set aside an hour for a single match. While this is the approach that drove some players away from World of Warcraft, Blizzard's doubling-down on this casual-friendly approach appears to be working for the brawler.
The combination of a beloved IP, a strong reputation for quality, and a broad-appeal strategy leaves Blizzard with the best odds of carving a new niche for itself in the MOBA sphere.
Heroes of Newerth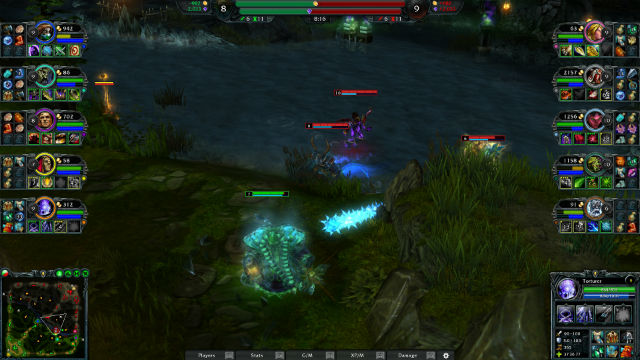 For a time, the big three MOBAs were Warcraft 3 Dota (WC3 Dota), League of Legends (LoL), and Heroes of Newerth (HoN). But since Dota 2's announcement, HoN hasn't fared nearly as well. A move to free-to-play came in 2011 just a year after release, and a further move to make all heroes free for all players a la Dota 2 followed a year after that. Despite an extensive overhaul in 2013, the game has never really recaptured its position in the genre.
Still, that hasn't stopped Tencent, China's LoL publisher, from picking up the Heroes of Newerth publishing license from developer S2 Games.
(See: Tencent, which owns League of Legends, is about to launch Heroes of Newerth beta in China)
The title does greatly resemble Warcraft 3 Dota (more so than LoL), so perhaps Tencent sees it more as a competitor to Dota 2 than to its own LoL. This might make some sense, as WC3 Dota continues to be popular in Asia. Certainly, HoN appears to be repositioning itself with China as a priority, as version 4.0 will be hitting China before other regions.
However, HoN's future is still uncertain given its age, especially when developer S2 Games has moved onto launching a new MOBA, Strife.
Strife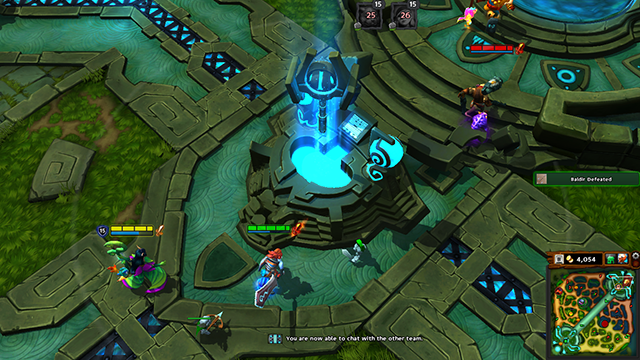 S2 Games is banking on its self-proclaimed "second generation MOBA" Strife to bring the company back to its once-strong position in the genre. After HoN's focus on largely replicating the WC3 Dota experience, it appears that S2 has decided to look to LoL for inspiration this time.
(See: Strife review: NOT another LoL or Dota clone)
From its cutesy and colorful aesthetic, to its decision to keep both casual and hardcore players in mind when designing and balancing the game, it appears that it S2 Games has been paying close attention. With features like shared gold, the game even has similarities to Heroes of the Storm's more democratic progression system.
A game that's enjoyable for casuals while deep enough for the hardcore is a noble aim to have. But with Blizzard aiming for something similar, with a stronger track record and proven IPs, Strife's future is still anyone's guess.
Smite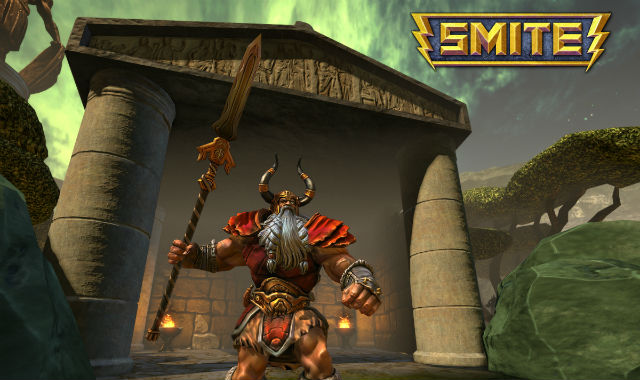 Smite launched earlier this year in the US and Europe after a successful public beta. The Chinese version has seen several beta phases, the most recent starting in May, and a competition was held at this year's Chinajoy convention. However, no release information has yet been announced.
(See: MOBA madness: a quick look at Smite)
While other MOBAs flounder thanks to being far too similar to games which players have already invested time and money in (and so might not want to leave), Smite is gambling on doing the opposite. As a third-person shooter/MOBA hybrid, it's one of the first PC titles to blend the MOBA genre with another in a meaningful way. But it's possible that it may have gone too far in this approach—just how willing are Asian players to pour hours into a third-person arena like this, when they're so used to the precision of top-down mouse-driven affairs?
Smite is one to watch, even if merely to see how Asia responds to this genre shake-up.
Netease Allstars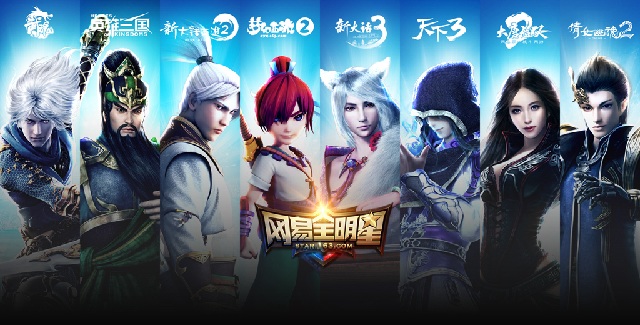 Netease is the company that generally manages Blizzard properties in China. So it was something of a surprise when it announced its own 'crossover' MOBA. Netease Allstars, like Heroes of the Storm, features characters from various other games in the company's back catalog.
(See: China's Heroes of the Storm publisher merges MOBA with RTS announces Netease Allstars)
The problem is, most of Netease's properties aren't original IP, but based on Chinese mythology and the like. So it's less of a Netease crossover and more of a China crossover, which is hardly a new concept in the MOBA market. There's no shortage of games starring Three Kingdoms characters, or the Monkey King (even outside of China).
It could be that the purported RTS genre blend will help the game win fans. But it's strange to see a company push the IP so firmly to the fore when it is lacking to say the least.
The rest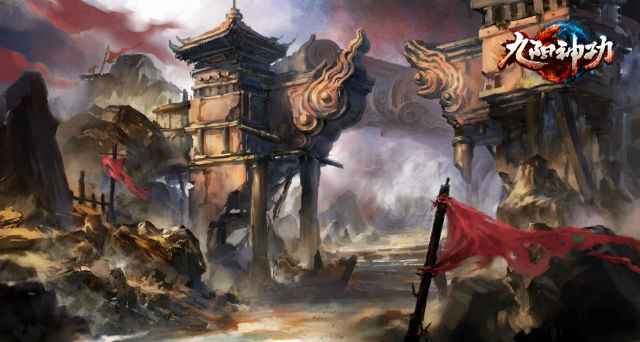 It's no secret that MOBAs are a dime a dozen in China right now, and that trend appears to be continuing. Other competitors for the MOBA crown in the region include 3rd Sword, an MMO-MOBA based on a novel, and the recently-released King of Wushu, a third-person action MOBA similar to Smite.
Local games with new IPs or weaker licenses will have an uphill climb in the crowded genre, but sometimes quality and originality can allow a game to thrive through word of mouth. Still, it's anyone's guess whether any of these upcoming MOBAs coming from within mainland China will have the clout to compete with the incoming foreign titles or dethrone other local success stories like Meng San Guo.
Which of these, or any other MOBAs we may have missed, do you see finding a following? Which would you like to try out? And can anything stand against the might of Dota 2 and LoL?
---
Curious to try a new MOBA? Check this first:
[news post_id=170815]