China is full of copies, and that's not about to change any time soon. For game developers facing copyright infringement, the choices seem limited: legal action, defamation of the copycat, or just ignore it. But the Global Mobile Game Confederation (GMGC), wants to take a different approach: diplomacy.
"The sentiment of Chinese companies is changing in that they are starting to care about copyright infringement," says Maxim de Wit, director of GMGC's international team.
Some of China's clones have become quite successful. Tower of Saviors, a copy of Puzzles and Dragons, reported it hit seven million downloads in October, and one in six players pay. 300 Heroes bears a striking resemblance to League of Legends, except with Chinese historical and fictional characters. And the Chinese government even released a Call of Duty clone, originally made for the military, to the general public. But these are mild cases by comparison. Many unscrupulous companies don't even bother to make meaningful alterations to the original; they just copy everything.
GMGC has taken upon itself to act as an objective third-party mediator in copyright infringement cases between developers. Short of legal action, the team will do whatever it can to facilitate an agreement or settlement between parties. Both members and non-members can contact GMGC if they feel they've been infringed upon in the hopes that a mutually beneficial solution can be reached.
Founder David Song realized a need for this kind of service when Angry Birds first entered China in 2011. Rovio, which made the game, had a dispute with its Chinese publisher, who released clones of the game before launching the real version. Song, a mutual friend of both companies' CEOs, helped to negotiate a peaceful solution between the two companies, and the rogue games were taken down.
Song was a co-founder of the Great Wall Club, the organization which runs one of the biggest tech conferences in China, the Global Mobile Internet Conference. After a year or so of job offers as a consultant at major gaming companies, Song decided his talents and strong network would best be put to use helping China's gaming industry overcome copyright infringement. He branched off and launched GMGC in October 2012.
WeChat as a diplomatic tool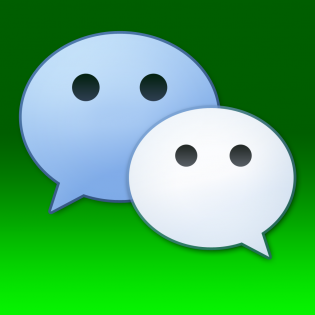 GMGC's team of a few dozen employees manages most of the disputes, but when neither party budges, Song himself steps in to mediate. His weapon of choice isWeChat, the country's most popular messaging app and social network. Song says WeChat is a perfect tool for these negotiations: no scheduling or physical meeting place is needed – it's instant. Song can easily monitor all of the cases he's assisting with in one place and the entire dialogue is recorded in the app. Song says he will first act as a middleman to create WeChat groups between himself and both concerned parties separately. Once he lays a foundation for an agreement, he combines the groups and allows them to make the final decision.
In a landmark case for GMGC, Song helped settle a dispute between two of China's biggest gaming companies, China Mobile Games and Entertainment (NASDAQ:CMGE) and Cocoa China. Cocoa China had accused CMGE of publishing a clone of one of its games. Song set up a WeChat group between the CEOs and VPs of both companies, and a solution was reached within 48 hours. CMGE agreed to take down the offending game.
International help
GMGC is now a well-established figure in China's game market. Tencent (HKG:0700), China Telecom (NYSE:CHA; HKG:0728), DeNA China, Qihoo (NYSE:QIHU), Baidu-owned 91.com, Yodo1, iDreamSky, D.cn, and many more big names are represented by its 130 paying members. Only about 10 member companies are international, but GMGC recently began efforts to change that. The organization's international team has been beefed up with a multicultural staff that speaks several languages. GMGC wants to make it easier for overseas companies to take action when someone in China has copied them.
GMGC will assist with cross-border infringement, which is a boon considering the great lengths foreign companies would otherwise have to go through. When a foreign game is copied in China, the original developer not only loses potential revenue from the vast market, it also loses first mover advantage, hampering any future plans to enter China because everyone has already played the copy.
The middleman approach, Song says, is beneficial for everyone involved. No legal action is necessary. Even small developers can have their voices heard, and bigger companies don't have to expend human resources on relatively minor conflicts.
Standing up for game devs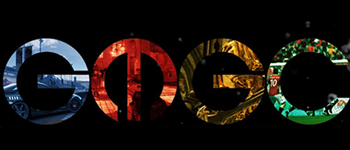 Besides acting as a mediator for intellectual property infringement disputes, GMGC also organizes events all around China and beyond. It hosts two major conferences every year in Chengdu and Beijing. The previous conference in November in Chengdu drew a crowd of 5,000 attendees, and it hopes to break 7,000 at its Beijing event in March.
GMGC membership costs RMB 30,000 ($4,965) per year, but that price is cut in half in the first year for companies that make less than $1 million annually. That membership includes networking opportunities like meetups, dinners, executive trips, and conferences. As part of its plans to expand globally GMGC plans to host a one-day conference in Bangkok sometime in April. De Wit says Chinese members have shown a serious interest in Southeast Asia.
There are alternative guardians of your IP. Some reputable Chinese publishers will also defend your copyright in China if they serve as your Chinese distributor. We've seen this with Yodo1, which publishes hit games like Cut the Rope in China, and rival startup iDreamsky does likewise for big-name titles like Temple Run 2 and Fruit Ninja.
The GMGC team also organizes meetings between the Ministry of Culture and game channels, publishers, developers, and media to explain any new government policies to all parties affected.
Song is an enthusiastic leader, but he doesn't seem to be getting ahead of himself. He knows his diplomatic approach won't solve all of the Chinese game industry's IP problems, but his civilized and diplomatic approach could certainly make a dent.
GMGC has representatives in several countries and has plans for an office in Seoul, South Korea. If you're an overseas developer that believes a Chinese company has copied you, GMGC invites you to contact it at biz(at)gmgc.info.
(Editing by Steven Millward)
This article was first published on Tech in Asia.