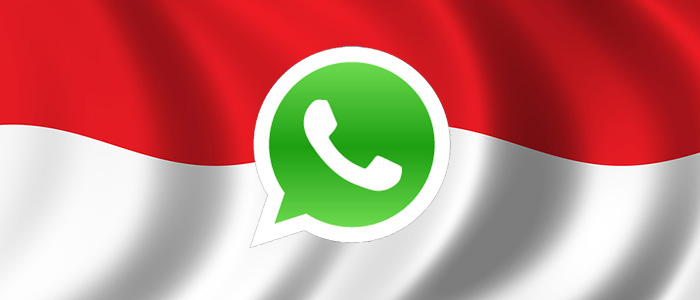 Amidst the huge news surrounding Facebook's $19 billion acquisition of WhatsApp today, there's one thing that Indonesians such as me are asking: "Will WhatsApp still be free here?" Yes, you can use WhatsApp for over a year and it's still free in Indonesia, with no need to pay the usual annual subscription fee.
I am one of WhatsApp's users in Indonesia who, thanks to the company's kindness, has not paid a dime so far. I've been using WhatsApp for free for over a year on my Windows Phone. Among all the friends I've asked today, a lot of them haven't paid anything for WhatsApp either on other platforms like iOS, Android, and BlackBerry. A couple of my friends say they received notifications instructing them to pay, but then when the deadline passed, they received another notification saying that their "grace period" had been extended.
(Read also: Even with WhatsApp acquisition, Facebook doesn't quite own Asia -yet)
I'm not sure how many other countries are receiving the same casual treatment as users in Indonesia, but the logic behind not charging people does make some sense here. That's because most Indonesians don't have credit cards to pay on iTunes or Google Play, which means they'd be unable to continue using WhatsApp if the company is strict in charging them for the second year, as is the usual policy.
Time for carrier billing?
One solution would be to partner with an Indonesian telco to enable carrier billing for subscriptions, but WhatsApp has been either unwilling or unable to do so. DailySocial notes that WhatsApp's second year charging policy is also something that local telcos need to get used to, and that can be another barrier to implementing this in future.
But that might change very soon, now that WhatsApp has to contribute something to Facebook's (NASDAQ:FB) quarterly financials. Carrier billing isn't the only option. Facebook-owned WhatsApp could work with Indonesian handset manufacturers like SpeedUp, Cyrus, and Smartfren Andromax, or tie-up with local payment services like Doku or Coda Payments.
So the free ride might be over. Then Indonesians will need to dish out that $1 to use WhatsApp. And when that happens, quite a few people might consider moving to (free) messaging apps that are popular in the region, like BBM, Line, KakaoTalk, or WeChat.
According to Nielsen, WhatsApp is the second most used messaging app in Indonesia. I wonder if the company can keep its popularity in the country when it decides to start charging users.
(Editing by Steven Millward)