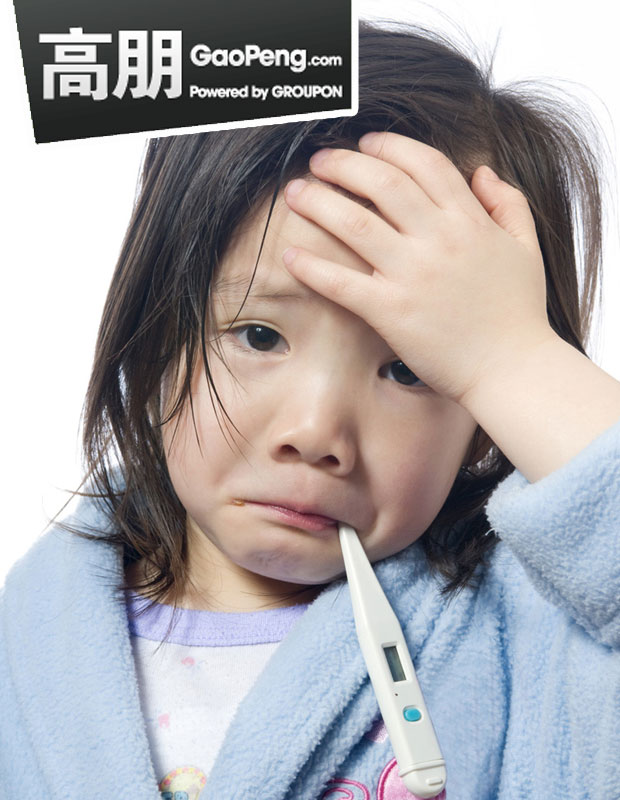 Things have been looking sort of grim for Gaopeng.com, Groupon's joint-venture in China with Tencent. Before the JV was even launched things were going wrong, with Groupon's infamous Tibet Super Bowl ads that managed to make almost everyone angry. And, as we've previously reported, since Gaopeng has gotten underway, things haven't gone much more smoothly. The company cut hundreds of staff members in China back in July, then did it again earlier this week. On top of that are concerning rumors of cashflow problems and allegations in the Chinese press that the most recent round of cuts saw employees fired quite suddenly, and with no reason for termination given.
Before we published this story, we got in touch with Groupon in the UK and in the US to see if we could get a comment on it (Gaopeng.com's PR team had already told the Chinese media they would not comment, according to Chinese reports). Over the next few days, I receieved several emails from people at Groupon but no actual on-the-record comments, until today I was sent this:
Groupon's approach to international expansion is to aggressively create a large presence upfront and refine our strategy as we gain deeper insight into the local market. We view any adjustments to the business as very typical in order to build a long-term foundation for success. Our JV in China is just one example of many new markets where we have fine tuned our strategy as we go.
Interestingly, this came just as we learned about a leaked internal communique from Groupon's CEO that addresses, among many other things, concerns about the Gaopeng.com. Here's what Mr. Mason had to say:
What about our joint-venture with Tencent in China? Did you read the article that Gaopeng's CEO has kidnapped the first born children of all our employees and is putting them to work building a laser beam he'll use to slice the moon in half? It turns out that that one isn't true either. China is definitely a different market, but every month we inch closer to profitability. As has been our strategy in launching other countries — Germany, France, and the UK, included — our China growth strategy was to hire quickly and manage out the bottom performers. So far, that strategy has improved our competitive position in China from #3,000 to #8. Will we one day reach the dominant status we enjoy in most (come on, Switzerland!) other countries? It's too soon to tell, but there's no question in my mind that we're building a business that will be around for the long haul.
It seems Groupon's CEO isn't taking China criticisms very seriously. That in and of itself is sort of concerning. But the explanation both he and our PR contacts give is that their strategy is to hire quickly and then weed out the bad workers later. What neither of them address is how that strategy — if that's really what's happening — is backfiring in China.
Why? Well, frankly, it's a little hard to believe that all that's happening is a "weeding out" of under-performing employees when whole branches are being closed, and employees are saying they've been fired for no reason. Fired employees only tell one side of the story, but with Groupon repeatedly refusing to comment on this — we did ask them specifically about it — most people are bound to conclude that these are, in fact, layoffs.
Even if this is a strategy, it's not well-designed for China. The result of these cuts has been that many in China's industry now consider Groupon "tainted", an unstable place to work. In the West that would be bad enough, but in China, the land of the iron rice bowl, it's a whole lot worse. I expect that if Gaopeng.com ever wants to expand staff again, they're going to have serious problems finding qualified employees.
After all, why work for Gaopeng.com and risk layoffs when you can work for one of China's other, more successful group buy sites? CEO Mason's email makes it sound like Gaopeng is a rising star in the region, but from the independent research we've seen, that's not the case. In fact, we're not sure where he got that #8 figure, because in the stats we've seen, Gaopeng.com doesn't even break the top ten.
For example, there's this iResearch data from a few months ago (remember that groupon.cn is not Groupon China; that domain was registered by a rival company before Groupon could snatch it up):
Or check out these June 2011 statistics from group-buy deal aggregator DaTaoTuan. Gaopeng.com appears only once; in the column indicating the number of deals offered, which is not a reflection of market share or sales numbers.
But if you want the most recent data, it comes from this Hitwise report for the first week of August, 2011 (7/31-8/6). Once again, note that Gaopeng.com does not appear in the top ten.
Now, it's possible that Mr. Mason has seen more recent numbers than those from a couple weeks ago. But it's pretty hard to imagine that Groupon could have jumped several steps up in market share while simultaneously firing hundreds of employees and closing 13 branches.
So yeah, I'm worried about Groupon in China. At the very least, it seems its PR strategy needs a little work, but it's hard to believe there's not more trouble under the hood that we're not being told about. Frankly, I'm also a little concerned about Mason's lengthy memo, which reads much like a letter to potential investors to quiet fears pre-IPO. If the SEC discovers it was Groupon who leaked this memo intentionally, that would be very bad, given that the company is supposed to be in the quiet period before its IPO.
Anyway, we'll keep you up to date with the latest on Groupon in China. I hope I'm wrong about these problems, but I don't think I'm the only one who's feeling pretty skeptical right now.
[Image Source, sort of]