Disclosure: Rui Ma owns a few bitcoins.
---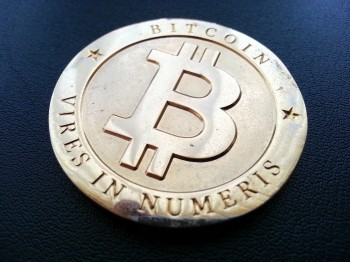 On a chilly November evening, on the usually neglected third floor of a popular expat hangout called the Boxing Cat Brewery, a group of geeks gathered in the name of a Bitcoin Startup Mixer to enthuse over the digital cryptocurrency known as Bitcoin. As organizers, we had expected a turnout of about 40, but by 7:45 pm (45 minutes after the official start time), 96 people had arrived, standing shoulder to shoulder, resembling the Shanghai People's Square subway exchange at rush hour.
The audience was surprisingly diverse, with perhaps one-third of attendees being expatriates and two-thirds local Chinese. A quick survey revealed that most were in their 30s, but a handful were in their 20s, and one in this 50s. The only uniformity was that 95 percent of the attendees were male – only a few females dotted the sea of bespectacled faces.
Among the 96 folks in attendance, we had the CEO or co-founders of five Bitcoin startups, including BTC China and OK Coin (the two largest China exchanges), itBit (a recently launched, venture-backed exchange based in Singapore), BTC Jam (a Bitcoin P2P lending site started in Brazil), and a representative of the Bitcoin Foundation.
However, these people are already well-known, and there are already numerous stories that broadly describe the Bitcoin community in China. We wanted to talk to real local investors and enthusiasts who are driving the Bitcoin market in China into the spotlight. Luckily for us this past Monday evening, some of the most notable members of the local Chinese Bitcoin community were also in attendance, many of whom are clustered around the Jiangzhehu (Shanghai and the bordering Zhejiang and Jiangsu provinces) region. They included some of the earliest and most hardcore adopters of Bitcoin in China, many of whom are worshipped on local forums and information sites such as btc123 or 8btc by more recent fans of the currency.
Who's who of China's Bitcoin community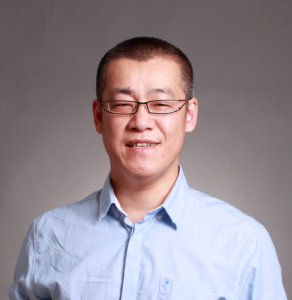 For those who are unfamiliar with the Bitcoin community in China, first things first. The most influential advocate of Bitcoin in China is Xiaolai Li (pictured right), a former teacher at New Oriental (NYSE: EDU), the most famous English-language institute in China and publicly listed with a multi-billion dollar market capitalization. Xiaolai was an active investor in educational enterprises before becoming a serious Bitcoin advocate and entrepreneur in 2011. Rarely without his cigarettes, he can be often found in one of the geeky hangouts in Beijing's high-tech cluster, Zhongguancun, where he is working on more than a few Bitcoin-related projects of his own.
While Xiaolai believes in the long-term viability of Bitcoin as a currency, he is also practical. He notes that most Chinese Bitcoin investors are opportunistic businessmen, drawn in by the prospect of sharp, short-term investment gains. They lack knowledge, or simply may not even care about, the fundamental characteristics or ideals of Bitcoin. In his latest post on the popular Bitcointalk forums, he warns heavily against those who are trying to trade quickly in and out of Bitcoin to take advantage of the volatility in price, staying consistent with his long-held views that buying and holding Bitcoins is the only path to long-term wealth and value.
This sentiment was echoed by a group of Bitcoiners who, by their own judgment, are the second-most influential group in China (We corroborated their reputation with the other Bitcoin enthusiasts in attendance, who are in general agreement on the identities of top influencers of China's cryptocurrency world).
On a miserably cold outdoor patio in downtown Shanghai, we interviewed five core members of this shadowy group that in total consists of roughly 20 people, mostly based in the aforementioned Jiangzhehu region. They refer to each other by their "Bitcoin identities" and not their real names, which seemed to also double as their nicknames on Bitcoin forums. They were named after vegetation, pastries, animals, you-name-it, and one was obviously a reference to his hefty body size. Names that if translated would be something akin to Bitcabbage, Bitdog, and yes, Bitfatty. They asked us not to disclose their names in full, and so we will refer to them by their first initials.
S, whose name is inspired by plants, is clearly the ringleader, although also the newest of the group to become acquainted with Bitcoin – only as of April this year. He notes in between cigarettes that the group believes virtual currencies will be a mainstream source of wealth and financial products for those in China born after 1980, commonly referred to as the post-80s generation. It is not hard to understand why he thinks this way; even the most optimistic of Chinese do not think the phenomenal economic boom of the past 30 years will continue in perpetuity. Most acknowledge that the next stage of wealth creation will be significantly slower and will come from very different avenues.
G, who is named after a pastry, is older and more measured in his pronouncements. When asked to describe the current Bitcoin community in China, he answered simply – there are really three fairly distinct and separate groups who generally stay out of each others' way. The first group consists of the earliest adopters. While tech sites such as Netease Tech began reporting Bitcoin news as early as 2009, and there was a slew of coverage by finance sites in 2011, the early adopters didn't start buying in on a large scale until 2011. Most of those early adopters had a multidisciplinary background, typically a combination of finance and IT, and were thus able to understand the immensity of the opportunity earlier than nearly everyone else.
G estimates that this early group consists of only around 50 or so people, and they bought in at such a low price in the first quarter of 2011 when prices where less than $2 per bitcoin), that most are now likely quite wealthy. Some of these people have effectively retired, he says, and he nonchalantly mentions that "a few people have since then traveled the world, and are probably contemplating which islands to buy." The remaining few, like Xiaolai, are devoting their lives and careers to furthering the adoption of Bitcoin. Most, however, have taken a hands-off approach and prefer to remain in the shadows.
Concurrently, a second and much larger group of people also got involved in Bitcoin in early 2011: these were the first Chinese Bitcoin miners. Miners were mostly composed of hardware engineers and other IT geeks who learned of Bitcoin through tech blogs. These folks, G estimates, number in the tens of thousands in China. Y, an early miner who is often cited as the second most influential person in Bitcoin in China after Xiaolai, hurries to agree. He heads up a series of QQ groups that are about 9,000 strong. There are, he estimates, at least a few other communities of similar size. Due to the inherent costs related to mining, however, most of these miners are not necessarily the largest holders of bitcoins, as they would have had to periodically sell a portion of their holdings to support operating costs.
The third group consists of opportunistic investors who have no ideological ties to Bitcoin and whose technical understanding of the currency is fuzzy at best. Some of them first jumped in earlier this year as Chinese mainstream media began to pay some attention to Bitcoin, but the vast majority seems to have began investing in August, when media coverage began in earnest. This coincided with a segment devoted to Bitcoin broadcast on CCTV, or China Central Television, the main mouthpiece for China's central government. Since then, Bitcoin has made regular appearances on nationwide evening news broadcasts (see here, here, and here). Even the launch of a Bitcoin ATM in Vancouver in October made it on air.
Expat enthusiasts were generally aware of the media exposure but unsure if the reports were meant to be anything beyond informational. However, many of the locals we spoke to viewed it as a call to action — it was apparent that the government did not look unfavorably upon Bitcoin, and indeed may be supportive of it. Some local Bitcoin investors we spoke to even thought that the government was playing the role of a cautious advocate (although naysayers were also given the chance to air their viewpoints. In G's view, it is perfectly understandable if the average consumer took the frequent mention in mainstream media to be an implicit endorsement of the technology (we need not repeat here that the Chinese government holds an iron fist over mainstream media reporting). In any case, this third category of investors are numerous and, it felt to everyone at the mixer, growing exponentially.
Gold diggers come forth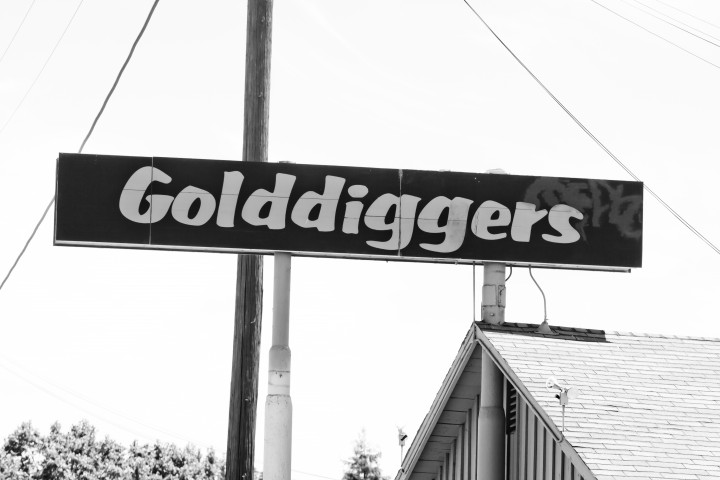 As Chinese people have become increasingly conscious of Bitcoin, we were curious how the opportunistic investors mentioned above were finding money-making opportunities from this trend. Sinkxia, a 20 year-old university student studying materials science, travelled from Wenzhou to attend the mixer. He was the youngest person in the room and had come the farthest. Speaking with a confidence belying his youth, Sinkxia provided some insight into how those in Wenzhou were taking advantage of Bitcoin for profit.
As a brief aside, it bears elaborating here for those who are unfamiliar with Wenzhou, the unique importance of the city in China's economic development. This region is known as one of the highest GDP grossing areas of the country and its citizens have a reputation for being the most enterprising and entrepreneurial. Wenzhou was the first city in China to set up individual and private enterprises as well as shareholder cooperatives. There are numerous books dedicated to teaching readers how to think like, or deal with, Wenzhou businessmen. It is one of the few places in China where money is embraced openly and enthusiastically.
Sinkxia's family, like many other Wenzhou families, have gone across the globe in search of money-making opportunities, with more than a few relatives living and working now in the Middle East, Ukraine, and other parts of Eastern Europe. In terms of sniffing out undervalued markets and business opportunities, businessmen from Wenzhou are legendary in their acumen. However, it is important to stress here that while we wanted to highlight Wenzhou as a thought leader and the most representative of the savvy Chinese retail investor when it comes to money-making in China, places like Hangzhou, Suzhou, even Hefei and Chengdu have fast become hubs of Bitcoin activity.
Anyway, given all this background, it should be no surprise that the residents of Wenzhou had latched onto Bitcoin, and in full force, it seemed. Sinkxia himself first learned of Bitcoin late last year from the Chinese tech gadget website chiphell.com and started trading in earnest around April 2013. He estimated that for the post-80s generation (i.e. folks currently in their 30s), Bitcoin had become of interest to probably five to 10 percent of the Wenzhou population. When we inquired what percentage of those interested had become actual buyers or sellers, Sinkxia simply gave us a blank stare. Any Wenzhou resident who had ever heard of it in the last few months (coincident with a meteoric price ramp) would have bought or sold Bitcoin. This is a general trait of Wenzhou people; they are anything but sideliners. As for post 90s like himself, he still didn't know too many who were aware of the opportunity, and he estimated that only one percent of this group knew about it.
Because Bitcoin is still relatively small as an asset, the post-70s are likely more focused on Shanghai's recently opened free trade zone (another topic of intense discussion and conjecture in China) because they already have businesses who would benefit more from those policies than adoption of a virtual currency. Most notably though, there are almost no Bitcoin miners in Wenzhou. Mining requires a degree of technical competency that is uninteresting, it seemed, to the average citizen, who see it purely as an investment product, and perhaps doubly dull to the people of Wenzhou, with their heritage of mercantilism.
We continued to dig. For those investing in Bitcoin, for example, where are they finding the cash? Sinkxia speculated that there may be plenty of people who have sold off their poorly performing equity holdings to buy bitcoins; at least that's what he's observed around him. There are even accounts of people selling their primary residence, but those stories are, besides being unconfirmed, definitely still outliers.
And aside from how, just exactly who is buying into bitcoins in China? There is no clear answer, but there is a lot of anecdotal evidence. No one we spoke to believed the myth of the "Chinese Auntie" (zhongguo dama, or effectively, crazed retail investor) buying bitcoins like they bought gold, although a local bitcoin exchange called Huobi claimed to have 40 percent female users. Whatever their identity, Bitcoin has clearly entered into the consciousness of the masses. Sinkxia explained it best – the Wenzhou people believe in "the ant economy" (mayi jingji), referring to the fact that as one ant finds food, the rest of the colony will follow. Particularly among the southern provinces bordering Shanghai, there were enough pioneering "ants" (Bitcoin enthusiasts) now and the remainder of the colony has been summoned.
It remains to be seen whether they have the staying power to endure the volatility of the price that accompanies Bitcoin's growing pains. But for now, the Chinese people we surveyed seem to be all of a mind that the government is at best flirtatious (the exact word used was aimei) and at worst ambivalent.
For the larger players such as G and Y, China is not the only jurisdiction they are concerned about and they are keeping their eye on regulatory movements worldwide, even hiring a translator for realtime translation of the CSPAN congressional hearings at 4AM China time. For the smaller players, it is simply sufficient to know that the Chinese government has not hinted at any plans to crack down on Bitcoin in the foreseeable future. Until then, as even one of the most vociferous naysayers in Chinese media Lao Duan will agree, there are plenty more ants in the colony to join in on the fun.
(Editing by Terence Lee, Paul Bischoff, and Vanessa Tan)
(Featured image from Sandra Mars; Golddigger image from Thomas Hawk; Bitcoin image from Zach Copley)
---
Rui Ma is a Venture Partner covering Greater China for 500 Startups, a hybrid startup accelerator and global seed fund which has invested in a few Bitcoin-related startups, such as BTC Jam. She owns a few bitcoins, and is always interested in learning about disruptive new technologies. She is fully bilingual and bicultural and would write a lot more about the real China if she had the time. Please follow her at @ruima on Twitter or add her @missruima on WeChat. ↩
Jack Wang is a cofounder of a Bitcoin startup that will launch in the first quarter of 2014. He developed a Bitcoin exchange and merchant tool and has taught a Bitcoin class for General Assembly. He is fascinated with Bitcoin not only as a technology, but also for the economic, regulatory, and social implications. Prior to coming to China, he practiced technology law in San Francisco. Jack can be reached at jackwang@gmail.com or @jw2856 on WeChat. ↩