We've got a nice mix of FPS games, mobile games, a rhythm game and a beat-em-up this week. Can you guess what they are?
---
Charlie's choice
Splinter Cell: Blacklist (PC)
by Ubisoft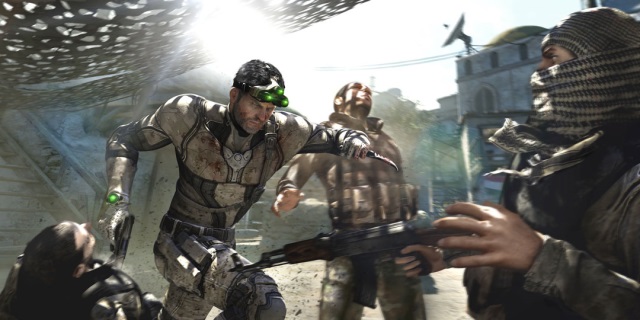 Blacklist is another game that's been sitting on my hard drive for months, but after finally getting into it this week I don't know what I was waiting for. Technically the game is sort of a nightmare; I've been playing it with a buddy and we've both experienced crashes and all kinds of connection issues. But once you actually get into a mission it's the same old Splinter Cell, even if it does have a new (and much worse) actor playing Sam. I've been mostly focusing on the co-op, which I'm playing with a college friend, and it's an absolute blast. They're quite tough and we've failed a lot of these missions dozens of times, but it doesn't get boring because every time you play you've got the freedom to approach things in new ways.
---
Iain's choice
Metro: Last Light
by 4A games, published by Deep Silver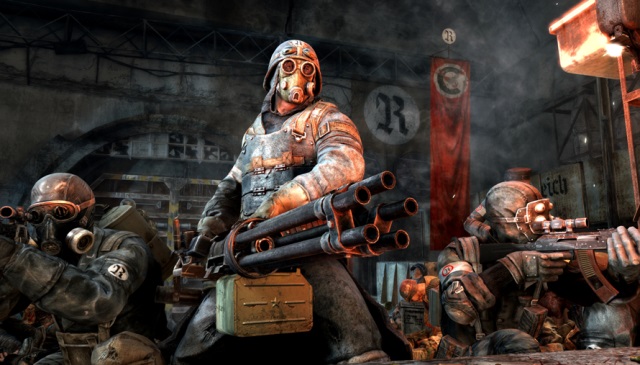 My experience with Titanfall I felt the craving more FPS action. I had heard that Metro: Last Light was pretty good, and most importantly it was free on the European PlayStation Plus. Unfortunately, Metro: Last Light is exactly what I expect from a testosterone driven FPS. The action is meaty but mindless, the plot has some interesting ideas but never seems to leave the ground and the horror is lacking in any subtlety.
This is a pity, because the setting is great and the atmosphere within is top-notch. The use of ammunition as currency is interesting in theory but in practice never seems necessary because the crappy rounds worked fine. And loading times, yuck, loading should not happen during gameplay. Don't load when I am about to empty a shotgun into somebodies head! It's not cool! Overall a disappointment.
---
Vincent's choice
Beat Hazard (PC)
by Cold Beam Games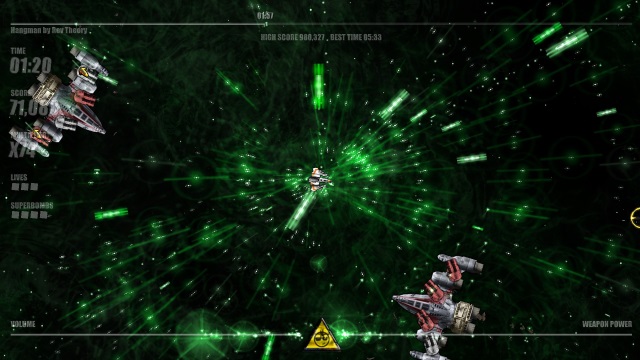 I've been playing Beat Hazard once again since I was bored and was asking for a sensory overload. Typical to games that require user generated media, the game is fun and fast paced enough to actually serve as a substitute for caffeine. Since majority of the tracks that I play through the game are either high-speed anime openings or power rock from Dragonforce, I can say that this is my pick-me up game for the longest of time.
---
Chris' choice
Summons Board (iOS)
by GungHo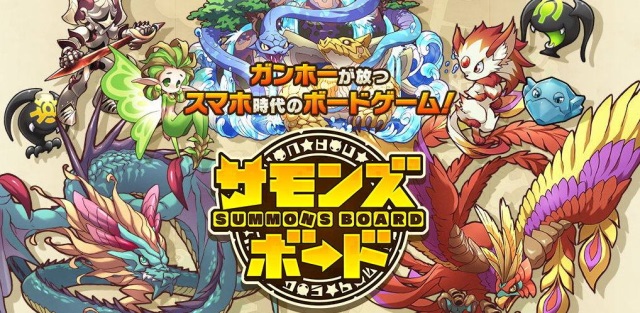 I'd been playing GungHo's Puzzle and Dragons for some time now, so when they released Summons Board I had high hopes. GungHo's beautiful mix of the puzzle and RPG genres was refreshing, but I've never been that big of a match 3 puzzle game fan. The thought of combining the polish of Puzzle and Dragons with a board game mechanic was too enticing to pass up. And I wasn't disappointed. Due too its simplicity, I do not think this game will have lasting appeal, but for the time being I am having a blast working my way through the dungeons.
---
Xairylle's choice
Street Food Tycoon (Android)
by Kuyi Mobile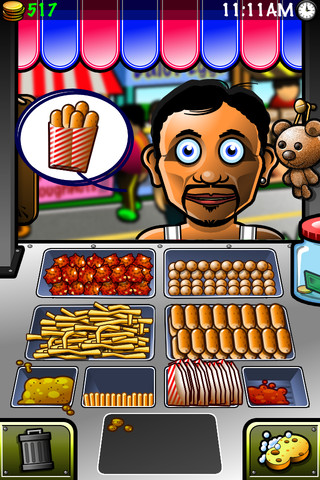 I've been ill over the weekend so lying down was kind of mandatory, but it gave me a chance to revisit the games I have on my phone. Street Food Tycoon has been on my phone for a good while now. I rarely get the chance to play it now, but I don't want to uninstall it because I want to unlock all celebrity characters (I have Moony Poohkyaw and PNoy). As I recently found out, there's a second installment of the game, which I have yet to try.
---
Mary-Anne's choice
Dusty Revenge Co-Op Edition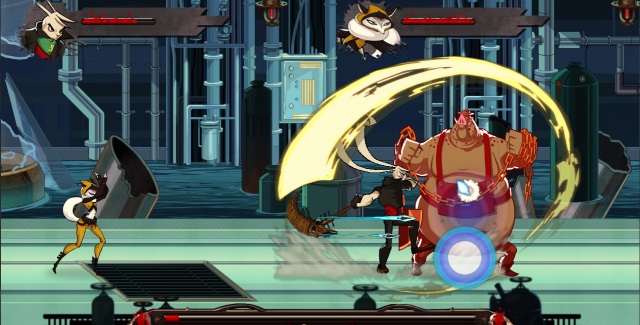 Beat-em-ups are always fun, but they're even better when they have a good, solid, technical base. Dusty Revenge was a game I always meant to play, because support local, you know? But I never got around to it until recently. The co-op edition only had local co-op, but since Singapore is so small I easily got a friend over, and boy, was that an enjoyable gaming session. Dusty Revenge can be played with a keyboard or a controller, and while it isn't exactly stellar in its storytelling, its super-solid gameplay more than makes up for any lack of context.