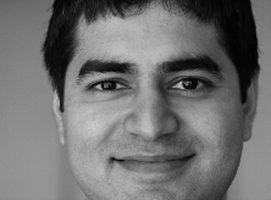 Shailendra Jit Singh is the managing director of Sequoia Capital India. That's the sort of investment firm that entrepreneurs dream about. So what is Sequoia India doing in Singapore, and in Southeast Asia in general? We talked to Shailendra on the floor of our Startups in Asia (Singapore) event to hear more about Sequoia's experience and its plans for the region.
What are you thinking in terms of expansion into Southeast Asia?
That's exactly the question I was anticipating – why are we here? In the last year, we have made four or five investments in companies that are headquartered here [in Southeast Asia] and have operations at least in India, perhaps the majority of the operations in India, but they increasingly have a value proposition and a footprint in more countries in Southeast Asia. We have currently maybe half a dozen companies doing business in Southeast Asia actively and we see many more of those.
So I think the most imminent and immediate area of interest and reason to be here is because a lot of our companies are already doing business here. And through their eyes, we hope to learn and understand the region a little bit better. And we're open minded. If we start to see more and more opportunities that seem similar to India and to our other geographies in China that we operate in, we'll be open-minded about making investments.
We don't have an internal mandate yet, but we'd look to have one in the future.
Are there specific markets within Southeast Asia that you're particularly excited about?
Well, look, the usual suspects, right? Everybody is talking about how Indonesia has a ton of Twitter users and a ton of Facebook users and so one of the companies [we invest in] called Via has placed significant operations now both in the Philippines and in Indonesia. So those have surprised us positively. Similarly, we're seeing a few other companies do business here and be positively surprised. So I'd say at least those two markets; certainly Singapore and Malaysia seem to be [interesting] to us [too]. I'm certainly no expert on the region but they seem to be more akin to some other markets that we know. Indonesia, Philippines, Thailand; they seem to be very similar to India, and Singapore and Malaysia seem a little bit more like the developed markets.
What have you found that's different from bigger markets like India and China?
What's surprised us is that for a couple of our companies, the CEOs have not even visited these countries and someone on their team took the initiative, raised their hand and said, "I'm going to go set up sales and marketing." And it has been very easy. What's surprised us has been the ease with which products made for India have translated. Some of our SAS companies are seeing inbound demand and interest from Southeast Asia markets without even having a presence here yet, so they're doing business over the phone.
So, again, we are pleasantly surprised by how easy it has been to extend out. I'd say clearly Indonesia has its own nuances vis-a-vis [things like] ownership structures of foreign companies. We know this through the lens of only a few companies right now, but we're still getting to understand it better.
Overall, we've been quite pleasantly surprised. We're also very pleasantly surprised with how the Singapore government and the various entities make it easy for you to set up here in Singapore and then be able to do business all over Southeast Asia. For that reason, we have a few companies that are now headquartered here.
Yes, we heard a lot of talk about Singapore's government initiatives today at Startups in Asia (Singapore).
Many people across various Singapore government agencies have been super helpful to us. I think that's probably a very big enabler, so kudos to them.
Are there any companies in this region that you've been looking at or thinking about investing in?
I shouldn't answer that question. But what I can say is that many of our companies, like the company I mentioned doing business in the Philippines and Indonesia with substantial presence, […] Via [and] Quick Heal are successfully selling in those markets. Then, we have a company that makes oncology drugs that's selling in these markets, so we have several different kinds of interesting operations in Southeast Asia now across the portfolio and we're pleasantly surprised.
Anything else you'd like to share?
Just that perhaps we're much more in a learning mode. We're seeing some trends through the eyes of our portfolio companies, so we're saying 'oh, this is interesting, let's learn more about it.' Really we are here to learn. And I'm far from being an authority on the topic, so I'm not in a position to give you any deep insights at all.