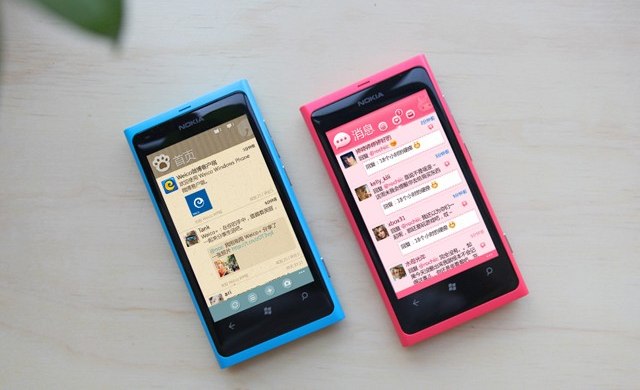 Microsoft's Windows Phone OS will soon get a spoonful of sugar courtesy of a cute new app by a Beijing startup. Now in public beta but not yet uploaded to the WP Marketplace, the app is Weico, which allows you to use the Twitter-esque Sina Weibo service without having to go via Sina's own app.
Weico for WP (pictured above) will be the third variant of the popular, kooky-looking Weibo client after earlier versions for iPhone, iPad, and Android. Last year I recommended those iterations as the best alternative way to use Weibo.
The new Weico for WP beta is being distributed via the app's Weibo page – where it has 1.7 million followers – and the '.xap' app file has been uploaded here if you fancy trying it. According to the makers, the WP version features a choice of four themes and a whole bunch of bug fixes over its previous private beta.
The Beijing-based startup behind the Weico series of apps is Eico Design (pictured below), a web design studio that has made some sweet-looking apps for clients such as BMW, Huawei, and local Pinterest clone Mogujie.
Though some of our team members like the official Sina Weibo app, personally I cannot stand it, and am always happy to see alternative apps emerge. Weibo-ers on an iPhone could also check out this Tweetbot clone for your mobile microblogging needs.