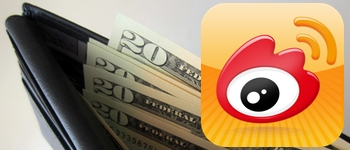 Hours before China's Twitter-esque social network Sina Weibo hits NASDAQ, it appears the long-awaited IPO will not be as large as some predicted. Yesterday, Weibo opted to float at $17 per share, which is at the bottom of its chosen listing range ($17 to $19). And today Weibo's shares are under-subscribed, according to the Wall Street Journal.
Only 16.8 million of Weibo's 20 million shares have been sold, meaning that the Sina (NASDAQ:SINA) spin-off will only raise $286 million from its listing.
If all shares had been sold and it listed at its top-most $19 price, Weibo would've raised $437 million.
At this lower IPO price, Weibo is valued at about $3.4 billion.
(See: The omen: the sad decline of "China's Facebook" shows why you should avoid the IPO of "China's Twitter")