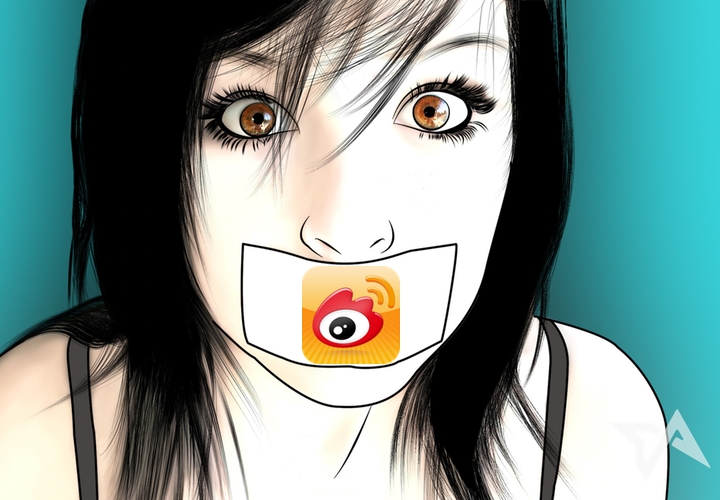 Authorities in China issued new rules this summer in order to tidy up online discourse in the country. These new guidelines are called the Seven Bottom Lines. Today, state news agency Xinhua reports that over 100,000 accounts on Sina Weibo have been closed or in some way punished for flouting these rules.
The Wall Street Journal helpfully reminds everyone what these 'bottom lines' are: the legal bottom line, the socialist system bottom line, the national interest bottom line, the legitimate interest of citizens bottom line, the public order bottom line, the moral bottom line, and the authenticity of information bottom line. Critics fear that the real purpose of these is to even further clamp down on the few tiny, shattered remnants of free speech on the Chinese web.
Most of the 103,673 Weibo accounts penalized are judged to have engaged, the WSJ notes, in personal attacks, the publication of false information, plagiarism, and the distribution of smut.
In September, China said that posting defamatory comments online could lead to jail time if the content went viral and got more than 50,000 500 Weibo retweets.
It's likely that many of those punished had been spreading political rumors – or perhaps even legitimate news that was deemed too sensitive for the nation's severely locked-down media landscape. It's the latest move in China's ongoing war on rumors. But the root cause of much rumor-mongering online is that so few people trust state-controlled media to report the truth, creating a vacuum of uncertainty and gossip.
In September, one prominent businessman and Weibo user, Charles Xue, was paraded on national, state-run television, in a truly extraordinary and troubling news segment, in which he apologized for supposed rumor-mongering. He often spoke out on Weibo about social issues.
(Source: WSJ)
(Editing by Paul Bischoff)