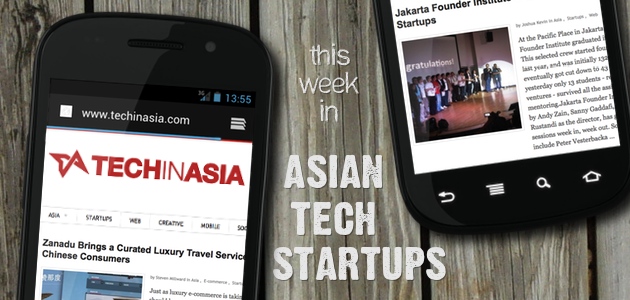 In the last seven days, we have covered a couple of startups on Tech in Asia, specifically from Indonesia, Japan, China, and India.
For folks who are interested in investing or partnering with these startups, drop us an email — editors[at]techinasia[dot]com – anytime. No promises, but we'll try our best to be the bridge.
And if you're a tech startup based in Asia hoping to get featured, please send us your pitch here.
---
---
SXindeks is a social media tracking and analysis product built for the Indonesian market only. Brands in Indonesia would welcome SXindeks to help them understand what Indonesians are discussing in the social sphere. Right now, SXindeks only analyzes the digital conversations on Twitter but we were told that the team is…
---
---
By investing in Wizcorp, GREE is aiming to capitalize on the startup's expertise in HTML5 game development, particularly its 'Mithril' game development engine. For those of you who have not heard of Wizcorp before, you're not alone…
---
---
Photo-sharing apps are hot right now – as seen by Facebook's perhaps surprising acquisition of Instagram – but the photos that we lovingly tweak and share just tend to vanish into the ether, having a half-life of the attention span of the average web user. The gorgeous-looking Chinese-made app Photocus wants to give your photos a…
---
---
The Japanese-made Android app FxCamera has been snapped up by compatriot web company Bitcellar in a deal announced this evening in Tokyo. FxCamera claims to be the world's most-popular photo-filter app in terms of the number of its users, having been downloaded over 15 million times, and is a free app that was developed by Morifumi Yamashita. The…
---
---
The idea behind Appstark is insanely simple. It provides mobile app developers with a feedback management channel. That is what it does. For those who are into the lean startup model, you will love this product. Co-founder of Appstark, Ashok Varma Kucharlapati explained to us that…
---
Related stories
---