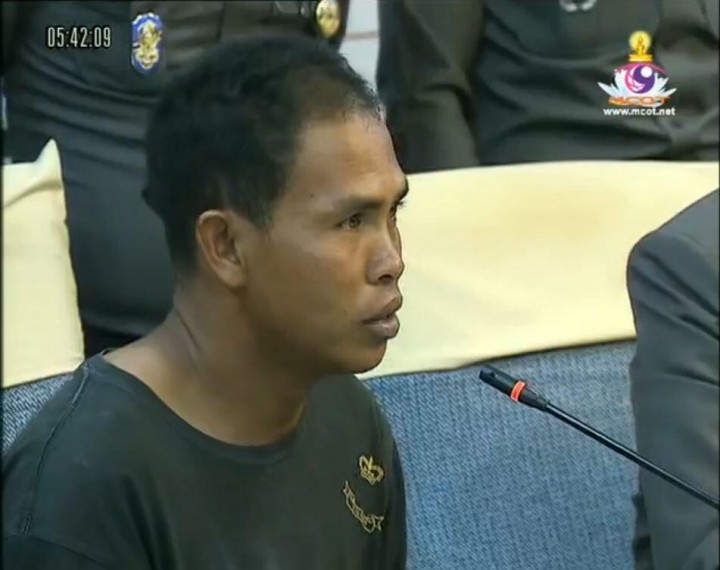 This week, the most talked about story in Thailand is the tragic news of a six-year-old girl named Cartoon who was kidnapped, raped, and killed. The girl disappeared on December 7 and the perpetrator was caught yesterday. He has confessed to raping and strangling the little girl.
Aside from the heart-breaking news and loss of life, many in Thailand are also talking about how the man was caught – thanks to a nationwide, crowdsourced manhunt on social media.
After the child went missing, Cartoon's teacher contacted the Mirror Foundation, an NGO working with ethnic minorities. The foundation posted about the girl's disappearance on both its official Facebook page and its Missing Children page. The two posts got a total of 9,698 shares, 3,643 'likes', and 274 comments as people rushed to spread the word.
According to the Mirror Foundation, the photo of the missing child initially didn't spread on the social network as much as they'd hoped. However, once it published the CCTV footage showing the face of the suspect on its Facebook page, the post got 14,167 shares, 8,009 'likes', and 1,188 comments.
It's very normal to use social media as a means to look for missing children. Unfortunately, most of those pleas lead to a cold trail. However, with this case, due to the fact that Thais love social media and a camera caught the face of the kidnapper-murderer, the sharing and the spread of the news went even faster. From Facebook, Thailand's mainstream media picked up the news. Famous blogger on Thailand Richard Barrow and journalist Thananuch Sanguansak also tweeted about the lost girl and the suspect.
The nation's eyes turned to the case. Local people helped search for Cartoon. A team of local motorcycle taxi riders also helped the search teams. Leads, tips, and useful clues flew in to the police, TV channels, and the foundation's Facebook page, and finally led to the arrest.
The Mirror Foundation didn't just stop at posting the initial news; the page updated every day with news of those clues (found shoes, shorts, etc). All the clues that the foundation posted got a total of 100,000 Facebook interactions.
Since social media and online crowdsourcing helped so much with the manhunt of the brutal murderer – a serial offender who has allegedly killed and raped as many as 10 girls – some in Thailand are turning to the popular forum site Pantip to question the ability of Thailand's police force. The public seems to be crediting social media crowdsharing as being what led to the arrest.
The Mirror Foundation has told parents to think of little Cartoon, and advised them to teach children never to go off with strangers.
(Image credit: MCOT Twitter)
(Editing by Steven Millward)