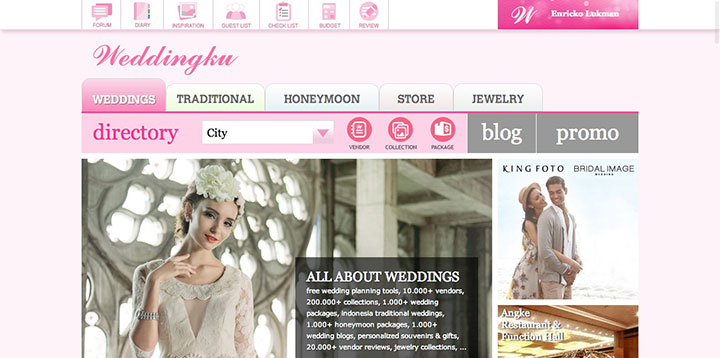 Although weddings are beautiful, preparing for one is a huge, hectic headache. You need to contact, compare, and make a lot of choices for each aspect, including picking a caterer, photographer, and venue. If you're holding your wedding in Indonesia, then Weddingku looks to be the most comprehensive option to help you find the right services.
A wedding planner, online directory, forum, and ecommerce, Weddingku is looking to be a one-stop solution for all wedding ceremonies in Indonesia. Its site offers the most extensive online directory of wedding vendors in Indonesia with over 10,000 listed vendors on the site. The company also sells romantic honeymoon packages, as well as other wedding-related products like wedding souvenirs, ceremonial stuff, and wedding gifts. Weddingku also produces its own magazine every month and regularly holds wedding festivals.
Weddingku's journey to become Indonesia's biggest wedding portal started 12 years ago. The team originally built the site knowing that online wedding portals were one of the few tech businesses to survive the dotcom bubble in the US. Aside from working on Weddingku, the team makes ends meet by running a web development company called Menaravisi. "Yes, it might've been too early [to start Weddingku back then], but [we] had to make a head start before everybody else," explains co-founder Tono Raharja. Weddingku is also run by CEO Herman Nagaria and CMO Setiyo Gunawan.
(See: Award winning entrepreneur Kevin Mintaraga now wants to help couples plan their dream wedding)
Challenges in the wedding industry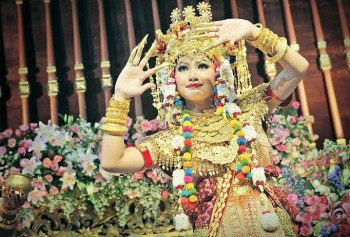 Currently a 60-person team, Weddingku now has offices in Jakarta, Bandung, Surabaya, and Bali. The website records more than 50,000 visitors who view over five million pages every week.
One of the biggest challenges for the team is how they need to constantly bring in new members through continual promotions. Old members – couples who have already had their wedding ceremony – may not plan their second wedding anytime soon. On average, Weddingku gets about 200 new members every day, and targets at least 60,000 new members this year.
Even in 2014, it's still tough to run a pure online wedding business, "Wedding portal businesses need to combine both an online and offline presence", says Raharja. That's why the team also runs offline stuff like magazines and organizing expos. Weddingku's online revenues come from advertising (website, directory, and editorial) and the estore.
The wedding industry in Indonesia is very localized as each city has its own culture and ways to conduct weddings. The team must be able to understand each area in order to encourage users in different cities to start using Weddingku's services.
$7 billion industry
Raharja believes that there's still a lot of room to explore and expand even in such a niche market as the wedding industry. Recently Weddingku launched its newest product, VaraWedding. It's a wedding planner in Bali that targets overseas couples who want to hold their wedding on the picturesque Indonesian island.
The team is also working on a new wedding website and online invitation builder called MyDiary, which will be free to use. So far there are already over 7,000 members who have used this to make a special wedding website. This is one of the ways the team wants to help change Indonesia's wedding industry for the better. "We will keep on trying to understand Indonesia's huge and complex wedding industry."
Weddingku's main competitors in Indonesia include BrideStory and MeritYuk. Indonesia's wedding industry is worth about US$7 billion, so there's still room for other online players to make an entrance.
The same Weddingku team is also running two other tech ventures: food directory YukMakan and travel ecommerce YukTravel.