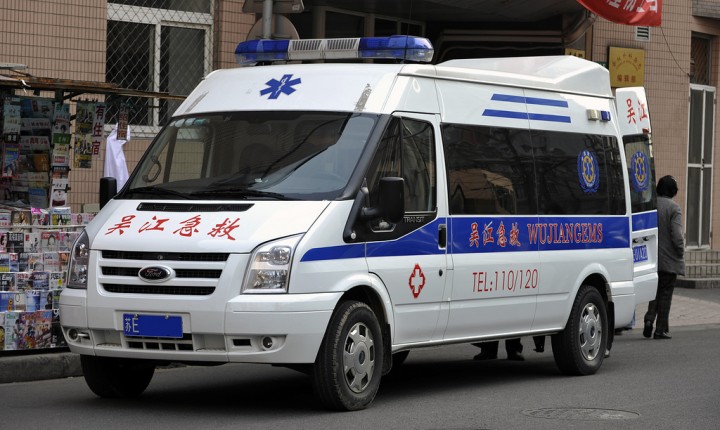 Over a month after Tencent's WeChat scored a hit in China with a red envelope gifting feature, another promotion has gone viral on the messaging app. But while February's scheme marked the arrival of Chinese New Year, this one concerns a matter less festive – health insurance.
According to Techweb, WeChat users in China have been participating in a gifting scheme known as "Wei Huzhu." Headed up by Beijing-based Taikang Life Insurance, the promotion lets users pay RMB 1 through WeChat Payments and receive one year of insurance protection worth RMB 1000 (about US$ 162) if they're between 18 and 39 years old, or RMB 300 (about US$ 48) if they're between 40 and 49 years old.
RMB 1000 is no goldmine if you're facing a serious illness. But after paying the RMB 1, users can opt to share the promotion on WeChat Friends Circle, the app's Facebook Timeline-esque page. Then, whenever a friend clicks on the promotion and pays 1 RMB for him or herself, that person's previously registered friends will receive an additional RMB 1000 (or RMB 300, depending on age) in protection. Taikang caps an individual's total protection value at RMB 10,000 (about $16,000).
Techweb writes that the insurance only covers malignant tumors – a condition that likely affects a small percentage of the 18-39 age group. As a result, the scheme sits pretty firmly in "promotional" territory, and doesn't appear to have deep implications for China's insurance industry.
Still, it shouldn't be written off as mere advertising. Industry observers have expected insurance to be the next space for Alibaba and Tencent to disrupt, following their forays into personal finance with the former's Yu'ebao and the latter's Caifubao. The two tech giants recently both purchased stakes in an online property insurance company. Meanwhile, Taikang's insurance scheme officially went live on February 28. That's six days before the chat app opened up applications for WeChat Payments to all of its verified service accounts, which means that Tencent likely had a working relationship with Taikang as it developed the promotion. While "Wei Huzhu" isn't "WeChat Insurance," Tiankang appears to have found that elusive viral sweet spot, with or without Tencent's direct assistance.
We've reached out to Tencent for comments on the viral scheme and will update this piece if we hear back.
(Source: Techweb)
(Editing by Terence Lee; top image via Flickr user swat_hk)