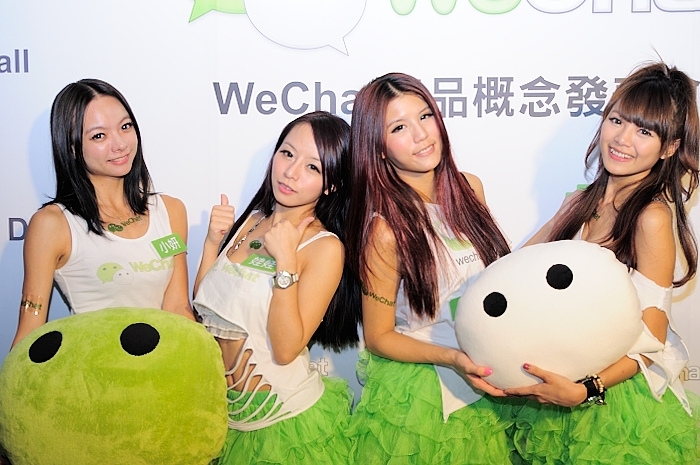 WeChat (or Weixin, as it's known domestically), China's leading mobile messenger, released an update for iOS last week that brings a few minor tweaks to the fast-growing app, according to 36kr.
First on the list  is an update to WeChat Moments (or pengyouquan as it's known in China), the app's Facebook Timeline-esque feature. Now, when sharing pictures and status updates to one's personal Moments page, users can attach their current location to each update, noting if they're at a specific restaurant or scenic spot. This comes just weeks after after Tencent purchased a 20 percent stake in Dianping, a Yelp-esque local listings site popular in China. Upon the deal's completion, Tencent openly stated that it would draw from Dianping's database to incorporate restaurant reviews and eventually table bookings and payments onto WeChat.
In addition, on each user's individual profile page, WeChat has replaced the default "voice call" button with a "video call" button. Video calling has been available on WeChat since 2012, but of course, it tends to require more robust internet connectivity than voice calling does.
Tech in Asia staff don't seem to have the restaurant tagging and video calling features implemented just yet, so it's likely that these updtes are being rolled out gradually, as Tencent tends to do.
Last week WeChat revealed that it has over 355 million monthly active users. The app generated revenues between RMB 200 and RMB 300 million (about $32 million to $49 million) during Q4 2013 – a drop in the bucket compared to Tencent's total quarterly revenue of US$2.78 billion, but a figure that will likely grow higher in the future.
(Source: 36kr)
Editing by Steven Millward; top image via Flickr user linsinchen