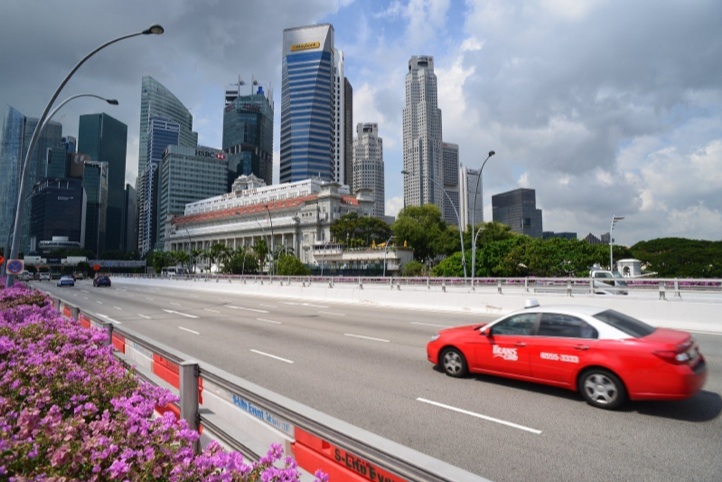 WeChat users in Singapore can now book a taxi inside the messaging app thanks to a tie-up with EasyTaxi. It's the first such move by WeChat outside of its native China. This taxi-booking function will be extended to other countries where both WeChat and EasyTaxi are available, according to a joint announcement today from both companies.
To find and book a cab, a WeChat user must first search for the local EasyTaxi 'official account' in the messaging app. The EasyTaxi Singapore one is EasyTaxiSGP. Then after logging in to your EasyTaxi account, you can snag a ride inside WeChat in exactly the same way you would from within EasyTaxi's own app. Online payments are not yet available, but support for epayments will be added in "in a few weeks' time."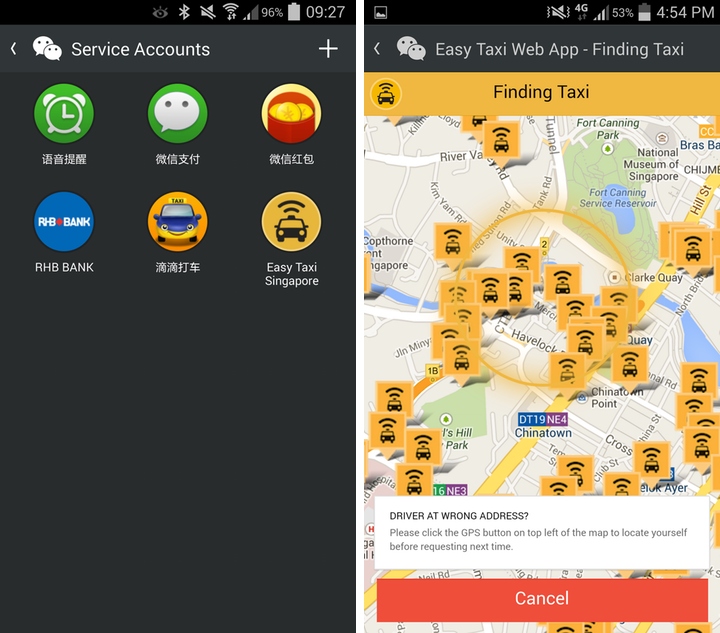 For an unspecified amount of time (starting today), taxi rides in Singapore booked through WeChat will get a discount:
To launch the partnership, EasyTaxi is offering SG$5 off taxi fares for bookings made through WeChat. As an added incentive, taxi drivers will also get an additional SG$1 per successful booking made through the messaging app. For example, if the total fare is SG$22, passengers will only pay SG$17. Taxi drivers, on the other hand, will earn $23.
See: WeChat grows to 396 million active users
WeChat ventures into ecommerce
WeChat has done this before only in China. In that country, WeChat has built-in integration with Didi Dache, the taxi app that WeChat parent company Tencent (HKG:0700) invested in. In the first month of WeChat-enabled taxi bookings in China, people booked 21 million rides via the popular messaging app. Didi Dache gets an average of 700,000 bookings per day via WeChat.
WeChat has already evolved into an ecommerce powerhouse in China, encompassing in-store cashless payments, general ecommerce, a personal investment fund, daily deals, movie tickets, and flight ticket booking.
This new partnership between WeChat/Tencent and Rocket Internet's EasyTaxi looks like a small move initially, but it could prove to be a significant first step in WeChat expanding to mobile commerce in countries other than China.