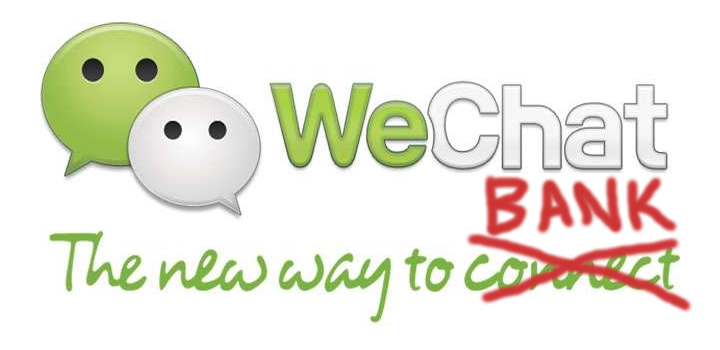 Tencent (HKG:0700) has just joined China's personal finance race alongside Alibaba and Baidu (NASDAQ:BIDU) with the latest addition to China's most popular messaging app, WeChat. WeChat now has a "wealth" section where users can store their savings in a new monetary fund straight from their smartphones via TenPay, Tencent's third-party payment system.
Whereas we originally thought the amount of money a user could deposit would be unlimited, TechWeb reports that amount is capped at RMB 1 million ($165,400). The annual rate on the fund is 6.435 percent, and it requires no minimum investment. The fund is managed by Huaxia Bank.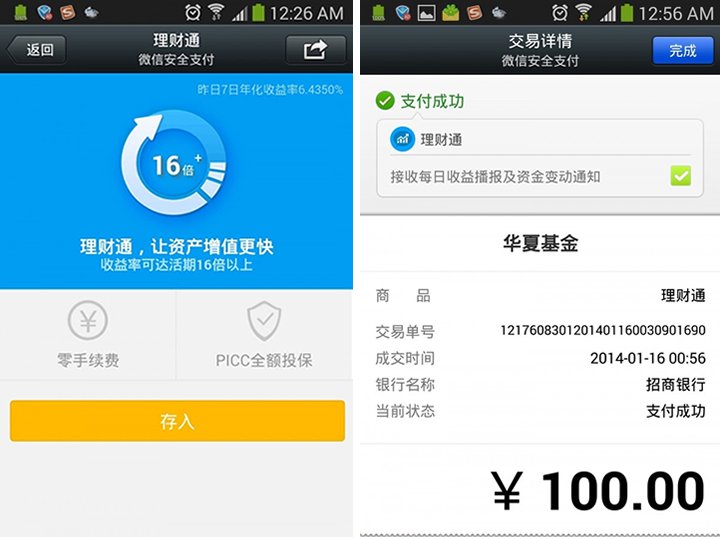 In WeChat's 5.0 update from last year, Tencent already added a function that allows users to bind a bank card to their WeChat account for online and offline purchases. Since then, WeChat has let its users pay for taxi fares, movie tickets, lottery tickets, bill-splitting, and a few other goods and services.
Baidu's Baifa fund maintains the highest interest rate of the three, but it's capped at a certain amount its users can collectively invest. The real battle in privatized consumer financial services will take place between Alibaba and Tencent. Baidu does not have any widely popular products or services that require user registration; it's mostly still used as a search engine. Alibaba's Taobao and Alipay and Tencent's WeChat are both massively popular and require registration, which gives them a captive audience.
Alibaba's Yuebao remains the most popular for now. Yesterday, it reported more than 49 million customers have deposited over RMB 250 billion ($41.3 billion).
(Source: Techweb)
(Editing by Josh Horwitz)