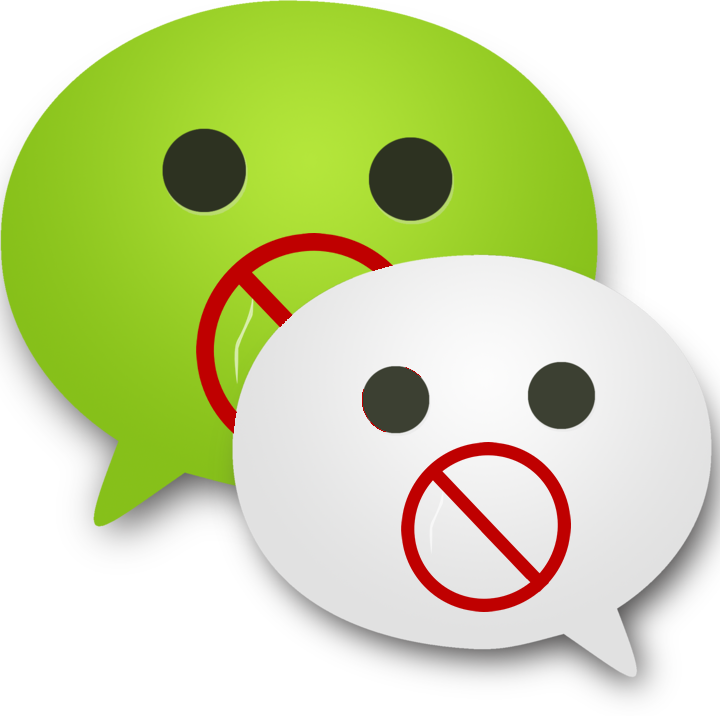 An alleged crackdown on WeChat this week led to at least a dozen public accounts being unexpectedly blocked. The accounts, most of which appear to have been posting politically-sensitive content, were suddenly shut down on Wednesday.
One Beijing-based writer with access to Twitter posted the following screenshot, showing several recently-blocked accounts. She tweets, "R.I.P. free WeChat."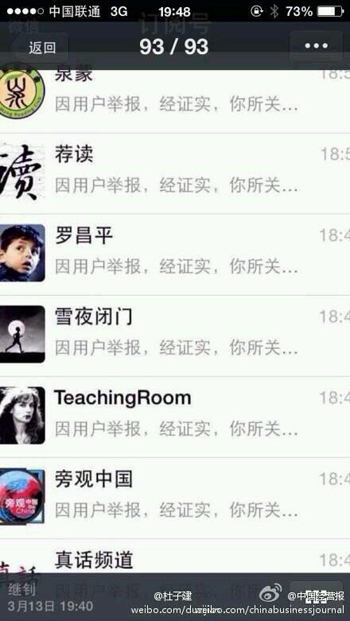 The accounts still exist, but their content is replaced with a terse message. The English version reads:
This account has violated WeChat Admin Platform policies and has been forbidden from using all Official Account features.
The Chinese version reads a bit differently. Here's our translation:
Due to reports from users that have been confirmed, all functions for this public account have been shut down for violating regulations. We suggest you cancel your subscription.
WeChat's role as a news reader app
SCMP reports some of the accounts were followed by hundreds of thousands of subscribers. They ranged from individual columnists to accounts run by major media outlets like Netease (NASDAQ:NTES).
WeChat introduced subscription and service accounts some time in 2012 so users could follow celebrities, brands, and news. The 'subscription' accounts have since evolved into a sort of blogging platform where influential figures and ordinary people can find an audience for their writing.
Tencent (HKG:0700) has made its compliance with government pressures on free speech known since WeChat's inception. All official account holders must enter information from their national ID, and all subscription accounts on WeChat come with a "report" button at the bottom right of the content page. Still, the abrupt shutdown of these official accounts marks the first major clean sweep on WeChat that we've seen.
The bleak scenario mirrors the war on rumors staged on China's Twitter-like Sina Weibo. In Sina Weibo's case, over 100,000 accounts were deleted. Some high-profile and outspoken microbloggers were jailed and in some cases publicly confessed to their "crimes." Studies have shown Sina Weibo also censors a huge list of keywords. Some analysts believe that Weibo's decline is partially due to its users migrating to WeChat where they can speak more freely in a less public space.
Tencent has not stated its reasons for shutting down the accounts. The Chinese internet police have stated in the past that spreading rumors on WeChat is a crime, and users have reported that the app blocks certain sensitive words and phrases.
(Editing by Josh Horwitz)