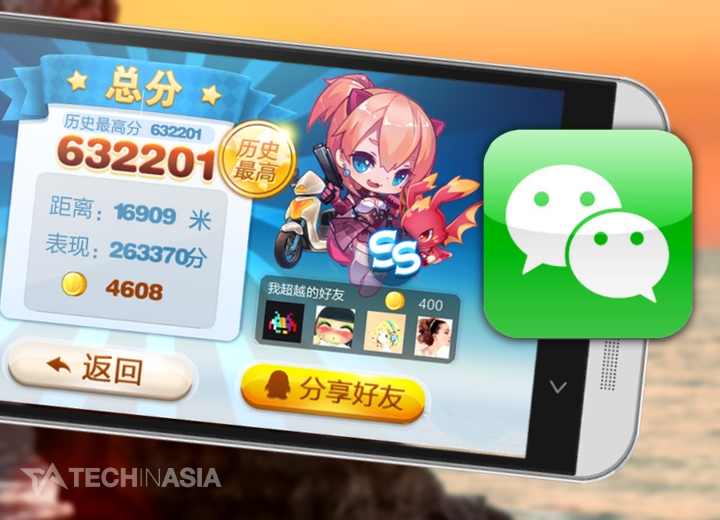 Mobile gaming is still China's fastest-growing game sector, with the market exploding 75 percent from Q2 to Q3 this year. New data from iResearch shows that China's mobile gaming market was worth RMB 3.6 billion, which is $590 million, in Q3. An estimated $460 million of that is from smartphone gaming specifically.
For a sense of scale, China's mobile gaming sector was worth $330 million in Q3 2012, exactly a year ago, with only $115 million of that coming from smartphone games.
That's actually the fastest rate of growth for years in China's mobile gaming. Here's the graph: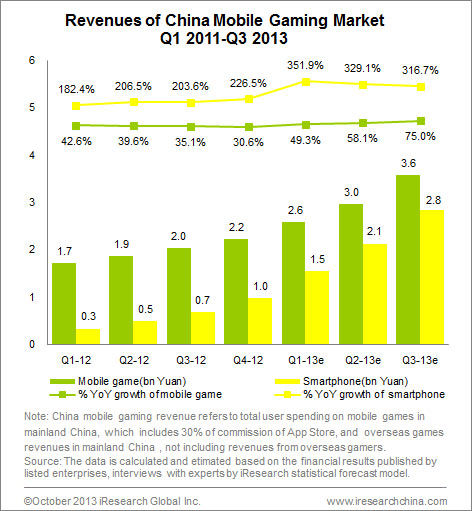 Why the sudden burst? After all, smartphones are common in China and have been for a few years already in this pretty mature phone market. iResearch believes that the popular messaging app WeChat is to thank for this mobile gaming explosion, due to the social gaming center that Tencent (HKG:0700), WeChat's makers, integrated into the app this summer.
The new Plants vs Zombies 2 is also to thank for more smartphone gaming in the country this summer – despite PvZ 2 causing a furore in China over supposed price gouging.
WeChat's social gaming platform – in which friends can share in-app items and scores among their messaging buddies – is limited to a few Tencent-made games, but third-party game developers are readying their WeChat-connected games as well. Fruit Ninja will soon come out with a special version that hooks up with WeChat.
(Hat-tip to Pocketgamer for spotting this)
(Editing by Paul Bischoff)