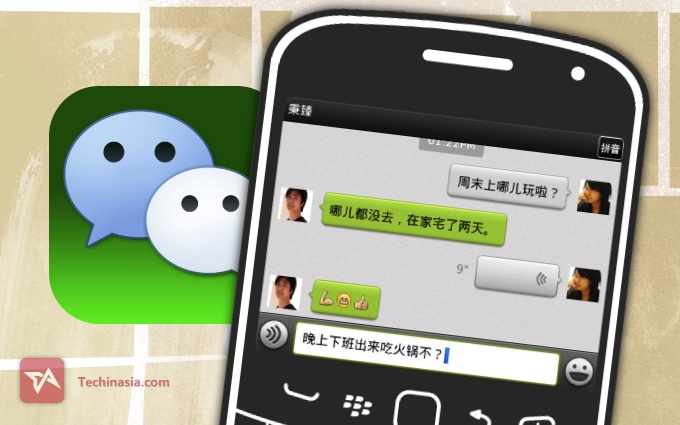 We know that the China-made messaging app WeChat has global ambitions, and that's made even more clear today with the launch of a beta version of WeChat for BlackBerry. Since pretty much no-one in China uses BlackBerry phones, this is certainly aimed at markets where WeChat is already seeing good growth (and where the BB OS is huge too), like Indonesia, Malaysia, and across the Middle East.
The new WeChat for BlackBerry is not on the app's front page, and is instead announced on a backroom WeChat page; it seems to be in public testing for a while. It supports group messaging via text, voice, or photos – but it doesn't have major features like video calling, as seen in the iPhone and Android versions.
If you really want it, the new release supports BB OS5, 6, and 7, and is in this ZIP file. Here are a couple more screenshots: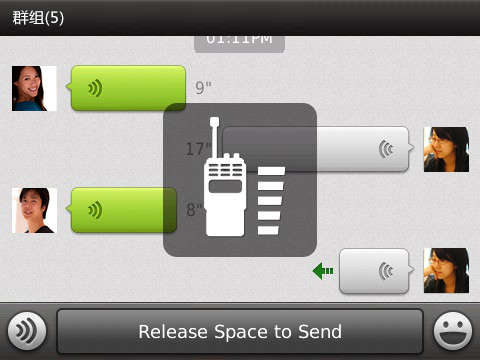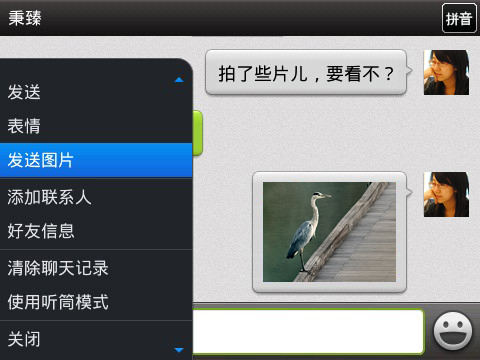 WeChat will reach 300 million registered users next month, according to its makers, Tencent (HKG:0700). Whatsapp never reveals numbers, but it's likely ahead of some newer challengers such as Line (80 million) and KakaoTalk (70 million).
Get more info on WeChat v1.0 for BlackBerry (but in Chinese) on this page. If you test it out (I have no BlackBerry device to give this a spin), let us know how it performs in the comments.
[Source: 36kr – article in Chinese]