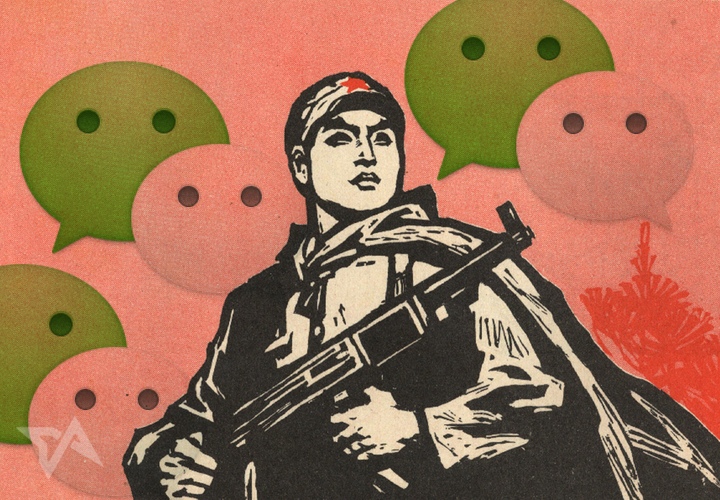 Authorities in China today issued interim provisions that crack down on WeChat and other messaging apps. The 10-point plan to rein in how people use these social apps was first published without comment by state news agency Xinhua.
The first part of the edict says that messaging apps like WeChat should "further promote the healthy and orderly development of public information services, protect the legitimate rights and interests of citizens, legal persons and other organizations, and safeguard national security and public interests." Towards the end, another point says that chat app users should "abide by laws and regulations, the socialist system, the national interest, citizens' legitimate rights and interests, public order, social morality, and authenticity of information."
There are also some specific new rules in today's crackdown. The new provisions require messaging app companies to set up real-name registration for users (Update: A Tencent representative points out that 'official' accounts already require real-name signup accompanied by a photograph). Also, only approved media accounts with official WeChat accounts can post political news. There are still many vagaries in both those edicts. We've reached out to Tencent (HKG:0700), the maker of WeChat, for further details. (Update two hours after publishing: A Tencent spokesperson says, "We respect related government policies in all markets that Tencent operates in. User experience is our priority and Tencent always endeavours to create a healthy and secure online environment for our users. We will take measures against offensive and abusive activities to ensure compliance with relevant regulations. We welcome users to report such incidents to us via online channels.").
See: WeChat grows to 396 million active users
WeChat joins Weibo in being tightly controlled
China recently blocked two of the largest overseas messaging apps, such as KakaoTalk and Line. WhatsApp is not blocked, but it's not commonly used in the country. WeChat is by far the nation's top messaging app and is increasingly used as a broader social network for sharing news items and personal photos and thoughts.
WeChat, which grew popular in 2012, was initially remarkably free and uncensored – but that was back when it was mostly a person-to-person messaging app. But as the app itself expanded and people found new uses for it, authorities gradually weighed in on it. It's been especially bad in the past few months. In March, WeChat was forced to clamp down on political content and ban the official accounts of several outspoken bloggers; then in May the app – and other messaging apps – had to stamp out what Xinhua called "illegal and harmful information" being spread.