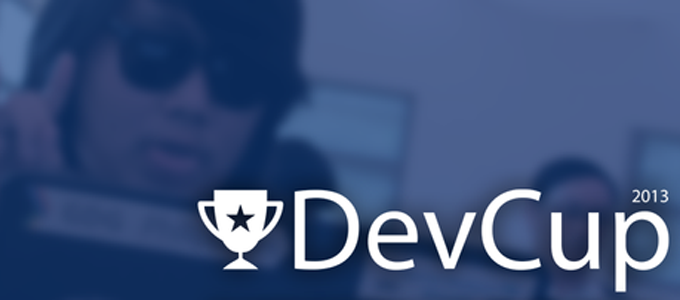 Last year, we featured the six-hour hackathon hosted by WebGeek which aimed to create apps that can solve real problems in the Philippines. We've recently heard from Webgeek's John Arce that the second DevCup hackathon event is being prepped. It will take place at the Meralco Multi-Purpose Hall in Pasig City on August 17 to 18.
Compared to last year's six-hour event, this time around the DevCup will be a two-day hackathon event for the participants and teams. It still carries the mission to help participants to learn and challenge their skills through building apps. John says the previous DevCup was attended by more than 200 developers, and he's expecting the number to be bigger this time.
Interested parties can sign up as an individual participant, or register up to a maximum of three as a team. Participants and teams are then expected to conceptualize, develop, and create a one-of-a-kind app that is in harmony with the given theme. The theme will be given only on the day of the competition itself.
To prepare participants, Webgeek is also holding a pre-event meet-up (venue and date to be announced) where the event sponsors will be sharing insights and tips for the hackathon.
Webgeek states that winning will not be the only goal in the event. As participants pitch in, they will learn how to make decisions quickly, and increase their network of contacts. DevCup will also bring in experienced developers to guide the contestants during the hackathon.
Early bird tickets for the event will be available on July 15 to 27 at a 75 percent discount. The deadline for all registrations is August 10.
(Editing by: Steven Milward)