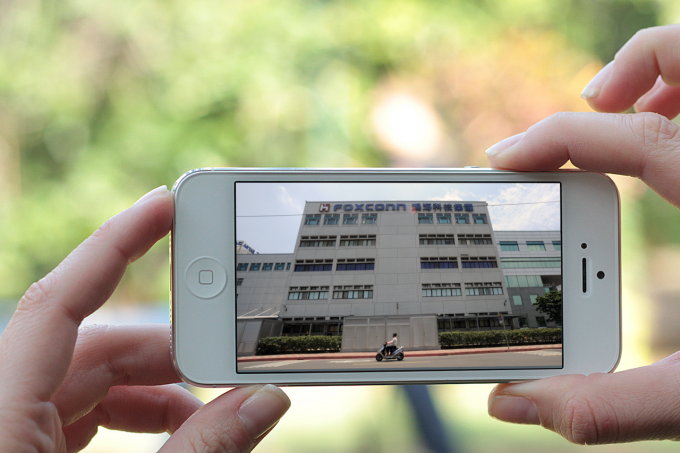 There has been a lot of discussion in the tech media recently following a Wall Street Journal story that suggested Apple had halved its order for iPhone 5s from supplier Foxconn in response to declining demand for the handset. The predictable backlash in the tech media was almost immediate. The truth is that we'll have to wait for Apple's sales numbers to be sure of the truth, but economic reports from China's Henan province may point to a slight decline in the growth in demand for Apple iPhones. What the Henan data doesn't point to is a huge cut in Apple's iPhone orders.
Henan province is the home of one of Foxconn's major manufacturing centers, and Foxconn Henan is responsible for producing more than half of the iPhones on the market today. Given that, Foxconn's impact on Henan's economy is tremendous, and the company accounts for more than 56 percent of the province's total imports and exports. Recently-released economic data shows strong growth in the province and suggests Foxconn and its subsidiaries did nearly $3 billion in import/export business over the course of 2012.
But it also suggests that growth in demand for iPhones may be slowing. In 2011, phone exports from the province grew at a rate of 310 percent, but in 2012 that rate dropped to 251 percent. Is this evidence of decreased demand for the iPhone 5? No. But since Foxconn accounts for such a gigantic percentage of the province's total exports, it could suggest that perhaps Apple's consumer base is not growing as quickly as it once was. If true, that could ultimately lead to a reduction in orders. But I've seen nothing that substantiates the claims that Apple cut its orders in half. Since that order was reportedly given around a month ago in early to mid December, it certainly would have had some impact on Henan's economic numbers for the year.
Nor have there been, as far as I'm aware, reports of mass layoffs at Foxconn or other Apple suppliers in December, which would certainly be likely in the event that Apple halved orders on one of Foxconn's biggest manufacturing lines.
So, while I wouldn't be surprised to learn that demand for iPhones has dropped slightly when Apple does release its own numbers, I rather doubt we'll be seeing anything so dramatic as a 50 percent reduction. If that had happened, Apple would likely be unable to stop news of the aftershocks from leaking out from its China suppliers.
(China Business News via Sina Tech)