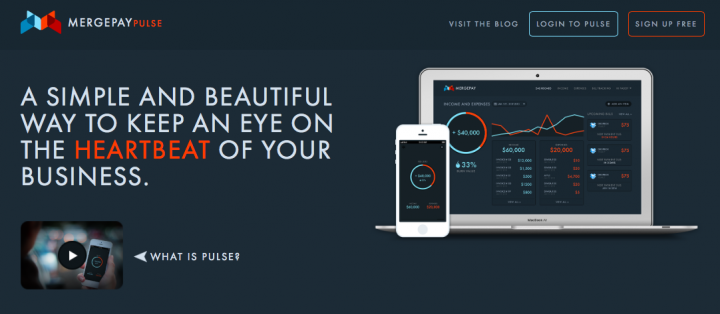 Thailand-based startup MergePay took the stage today at Startup Asia Singapore 2014 to introduce its bookkeeping platform to investors.
In a nutshell, MergePay wants to be Mint for business owners. It's a company that builds tools for small businesses that help them manage finances. One of its products is MergePay Pulse, which tracks cashflow, receipts, and other bookkeeping data points. But its core business is mobile payments. MergePay's payments app is specifically geared towards Asian countries with low credit card penetration and high smartphone penetration. It taps into local telco and bank providers to turn consumers' smartphones into mobile wallets, using ultrasonic sound to send payments to merchants.
On the merchant side, MergePay provides POS systems and hardware that integrates into financial tracking solutions, and also provides consumer data and metrics.
Founder Ian Borders is originally from Chicago, IL, USA. He has been designing and running websites and ecommerce stores since 14 as a hobby and moved into tech full-time after selling his restaurant back in 2005.
Inspired by PayPal
Hoping to learn more about farming and food distribution, Borders took a job running the ecommerce branch of a local organic food sourcing company. After recognizing the flaws in the company's existing ecommerce system, he quickly moved into a CTO role and rebuilt the website from the ground up.
After two years there, he started his own design company that focused on conversions for ecommerce firms, startups, and direct-to-market software and information products. He then came to Thailand to do some work for a local client and decided to stay to build a new startup, Sherpa, which was a conversion metrics and A/B split testing platform. After several years of running his own businesses, he noticed there were few options available for Asia-based businesses, he decided to start working on a private financial management platform.
Borders had been interested in payments since 1998 when he had an encounter with the mother of one of the founders of PayPal, and later learned that PayPal's early vision had to do with mobile PDA to PDA payments.
In 2013, Borders combined his private financial management platform and his vision for mobile payments in Southeast Asia and launched MergePay. To date, the startup connects over 12,000 banks and financial institutions worldwide, with a heavy focus on Southeast Asia.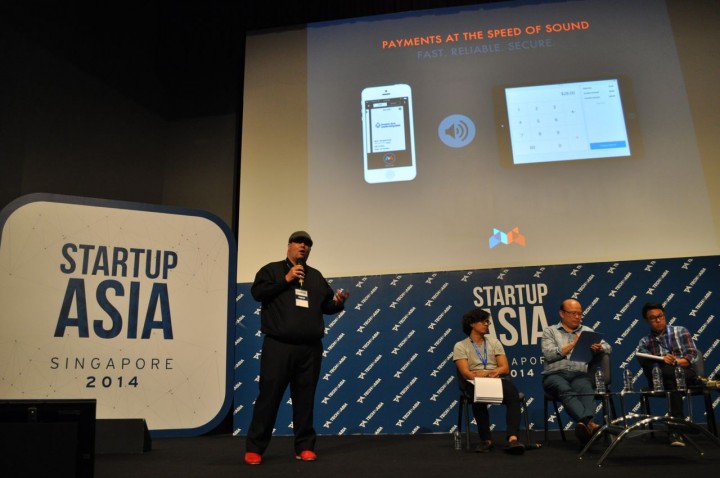 MergePay is one of ten startups pitching at our Startup Arena contest here at Startup Asia Singapore 2014. Onstage, Boarders noted that in the Southeast Asia region, the credit card penetration is less than 5 percent (except for Singapore) so the startup wants to simplify the payment process for both merchants and buyers.
Fast, reliable, and secure are the three main keys for MergePay services.
Expert feedback
Peng T. Ong, a partner at Monk's Hill Ventures asked about how the platform uses ultra sonic sound: "your assumption is that all smartphones can use this?". The answer was yes. Ong was concerned that most people don't even know that the Bluetooth was on and that could be the obstacle for people using it. This solves the problem by not using Bluetooth or NFC.
Shirley Wong, managing partner of TNF Ventures, commented that the platform is quite innovative and good in security. However, with payment gateways, there's always a problem with with local regulators and banks. Boarders assured the judges he's aware of the possible regulatory issues and has been working his way around in Thailand and now figuring it out in Indonesia.
Interested investors can contact the startup on Techlist.
---
This is a part of the coverage of Startup Asia Singapore 2014, our event running on May 7 and 8. Check out all the Startup Arena pitches here. You can follow along on Twitter at @techinasia, and on our Facebook page.