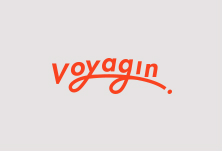 Tokyo-based startup Entertainment Kick today launched a new web service called Voyagin, which allows you to discover authentic travel experiences, particularly in Southeast Asian countries. Our readers may remember that we previously featured a service called FindJPN, intended to help foreign visitors to discover travel experiences in Japan. Voyagin is something like an enhanced version of FindJPN but with a Southeast Asian focus.
Voyagin does have some competitors, however. Gidsy.com, SideTour.com, and Vayable.com all have their big presences in the travel experience marketplace. But most of them don't have a wide variety of choices, especially in terms of travel experiences in Asia. So Voyagin is hoping to fill this vacuum, aspiring to take the lead in this niche market. They've already collected more than 350 travel experiences from locals in India and Southeast Asia countries as of today.
In terms of acquiring 'activity organizers' (the startup calls them 'hosts') who plan activities and post them on the website, the startup is interviewing locals face-to-face or over Skype in order to assure service quality before to approving them as organizers. According to the startup's CEO Masashi Takahashi, almost 50 percent of these existing organizers introduce their friends as new organizers. Organizers can post their activities for free, and Voyagin takes a 15 percent commision every time a user buys one of the listed activities.
I think Voyagin may work as a platform to bring wealth from developed countries to local people in emerging economies in the Southeast Asia, and that would certainly be a positive side effect of such an initiative. So if you are considering buying a travel package this winter, especially one for the Southeast Asia region, it might be worth your while to explore some options on Voyagin.