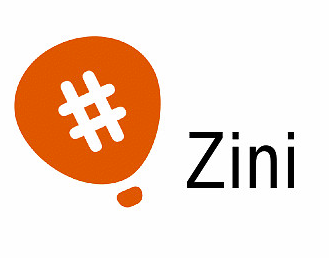 VNG just released Zini.vn at midnight March 30th. It's a new project that has been in secret stealth mode up until very recently. The project resembles Twitter since it employs hashtags but unlike Twitter, Zini also emphasizes photos. Users, like Facebook, can see photos or photo albums posted in the main newsfeed. It basically features hashtags much more prominently as the center of the user experience and encourages users to add and follow hashtags.
Interestingly, the service requires authentication via Zing Me, VNG's long-time social network, Facebook, Twitter, G+, or Yahoo. This is all part of VNG's strategy to get any and all users on their platform without requiring them to create a totally new account. This has been especially the case with VNG's latest products like Zalo and Giai Dieu Vui, which can authenticate via Facebook.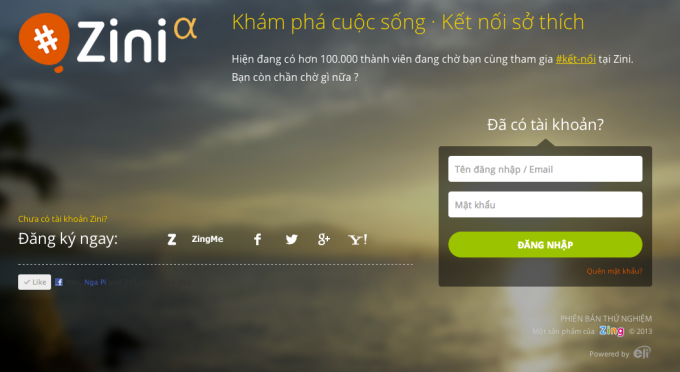 I played with it a bit and clearly VNG is trying to educate users on the idea of the hashtag. Not only is the hashtag prominently featured on the Zini logo, but it's also emphasized in the right-hand column of the interface. This is an interesting approach compared to incumbent microblogging service Mimo.vn, which has been doing microblogging since 2009. The Mimo team decided to take away hashtags later in the development and focused on content building.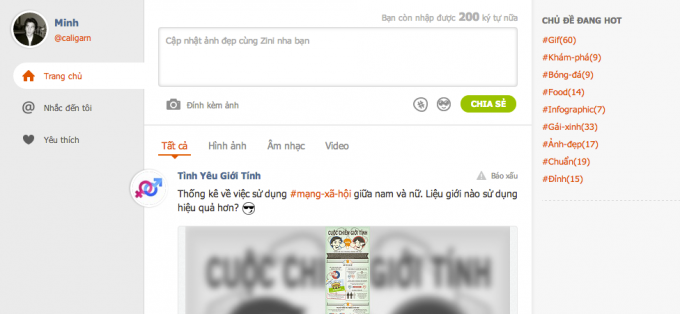 With VNG getting very serious about mobile via its chat app Zalo (with over a million users), already being a strong contender in social media with Zing Me (at last count they had over 12 million users across the country), and now getting into Zini.vn with hashtag-focused microblogging, I wonder how VNG plans to unite all these disparate or arguably competing services without cannabilizing itself. Or will the company slowly phase out one service in favor of another?