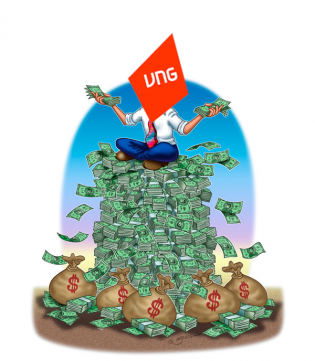 Vietnam's VNG just reported that it hit a whopping VND 2 trillion ($90 million) in revenue for 2012. Yeah, that's a lot. The company, which has its hands in everything online – social media, messaging apps, games, content distribution, mobile browsers – has long been Vietnam's biggest startup success story.
The sales record is a 12 percent jump from last year and is certainly a symptom of their shotgun strategy coupled with a focus on entering international markets like Japan and China. It did not reveal how much of that revenue is profit.
With VNG's new-found focus on mobile, the company is looking to keep up with the shifting tide in Vietnam as smartphones slowly takeover.
(Also read: Le Hong Minh and his VNG Story)
Arguably, today VNG is facing off on multiple fronts. In gaming, which is VNG's core strength, smaller gaming studios are entering the space, especially for mobile games. This is a threat to VNG's 60 percent market share of the Vietnamese gaming market. In social media, VNG's social media baby, Zing, has seen a full frontal assault from Facebook, which has doubled its Vietnamese numbers in a year. In terms of legal issues, VNG's struggled with Coca-Cola and Samsung pulling their advertising dollars and a newspaper content debacle. And the latest mobile messaging project, Zalo, is in a duel with a handful of foreign competitors such as Line and Whatsapp.
Despite all of this, the revenue numbers indicate that VNG is still on a growth path, which should give them the necessary dough to keep on fighting.
(Source: Pandora.vn)