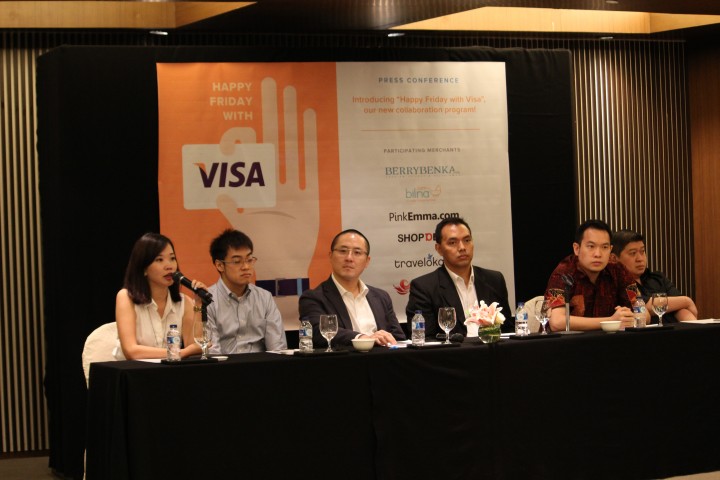 As e-commerce gains traction in Indonesia, more companies are beginning to see the potential for growth.
Yesterday, Visa along with payment gateway solution Veritrans announced that users of several e-commerce stores in Indonesia will be eligible to receive an additional 20 percent discount – on the entire cart, if all products in the cart are eligible –  every Friday, as long as they complete the transaction with a Visa card.
By bringing credit card discounts from traditional retail stores to online shopping, Visa aims to further smoothen the transition into e-commerce. But it doesn't help with a fundamental problem in Indonesia – that not many people have credit cards to begin with.
(See: 9 Indonesian e-commerce players: We're all doing fine!)
The merchants that will be participating in this scheme are Berrybenka, Bilna, PinkEmma, ShopDeca, Traveloka, and WayangForce
In the past year, all those sites have received VC funding and appear to be growing well. Berrybenka got $5 million in funding, Bilna got series A investment, ShopDeca attracted seed funds, and Traveloka did the same. Shopdeca also launched an offline retail store in order to gain consumer confidence 1.
It'll be interesting to see how this plays out given that the majority of Indonesian customers who own credit cards do not trust giving out their information online.
(Editing by Josh Horwitz and Steven Millward)
---
Disclosure: East Ventures has invested in Shopdeca and Traveloka and is also an investor in TechinAsia. See our ethics page for more information._↩