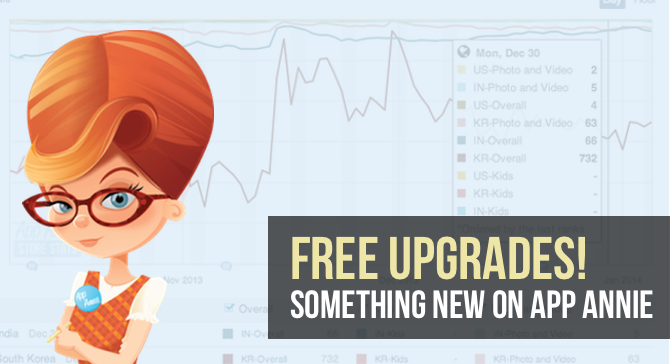 Beijing- and San Francisco-based App Annie remains a market leader in mobile app analytics throughout the world, and it continues to improve its user experience with its latest free update.
App Annie now lets you view your app's rank history in different countries side by side in a single graph. In the past, comparing different countries was a pain, requiring users to run split screens, constantly change windows, and more or less eye-ball the graphs.
The new feature allows comparisons of up to 10 countries at once, and you can easily toggle each of them and their sub-categories on or off.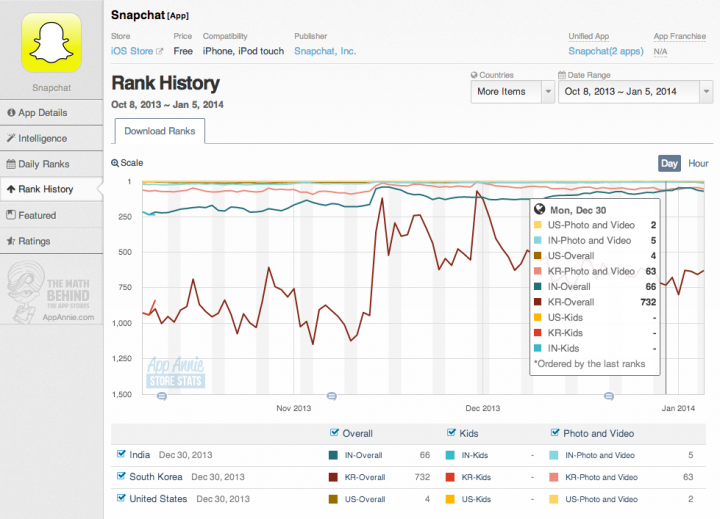 In addition to the cross country rank history, App Annie is now tracks Windows Phone apps as well. That brings the total number of app stores monitored to six. The history for the Windows Phone Store only goes back to December 24, 2013 for now, though.
Founded in 2009, App Annie now reports 90 percent of the world's top publishers use it for analytics on over 350,000 apps, and it tracks 3.9 million apps in total.
(Editing by Josh Horwitz)