With 2013 just days away, startups in Vietnam are looking at an online tropical jungle: e-commerce battlefields, tons of new chat apps, fragmented mobile spaces, and exponentially growing social media. It's getting crowded and it's completely open for disruption.
With that, I thought it was a good idea to ask 10 of our friends who work closely with startups to give their input on what startups can do to succeed next year. Reading their advice gives us a feel for the direction that Vietnamese startups are headed in 2013, as well as an idea where they might be lacking. Here's what our friends had to say about how startups should proceed to make the most of the upcoming year.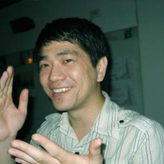 Tomo Huynh, CTO of Alehap.vn, an online tourism startup
Get your act together as a group. Work together. Don't wait for outsiders to come in and make conditions perfect before you jump. Find your own funding. Don't wait for stronger players from outside to come eat your pie.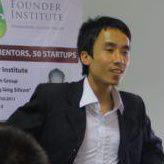 Tran Manh Cong, co-director of Topica Founder's Institute
Extremely focused, always keep your head down and do the job.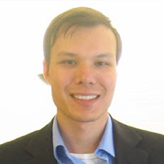 Christopher Zobrist, founder of the Start Network and visiting professor at Vietnam National University
There are many very talented entrepreneurs in Vietnam, but most of them get stuck in the very early phase of a new venture due to a lack of focus on what customers need and solving a real customer problem. Most first-time entrepreneurs focus too much on their initial idea, and will either ignore what potential customers are telling them or will simply lose their motivation due to a lack of traction and give up.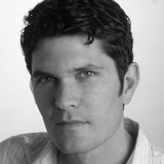 Aaron Everheart, founder of Hatch.vn and business director at Landor Associates
To be successful in 2013, entrepreneurs in Vietnam have to go out there and take advantage of the resources from the whole network. Working alone one can accomplish less than when working in community.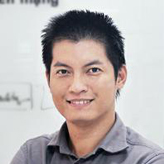 Hung Huynh, associate at IDG Ventures Vietnam
Vietnam's e-commerce in 2012 seems to be challenging with a lot of players, but there is always room for newcomers who take customer service seriously, [aspiring to] deliver happiness to their customers and build a sustainable business.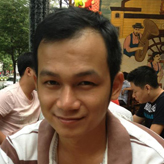 Minh Dang, CEO of Foody.vn, new restaurant recommendation startup
For me, just stay focused on what I'm doing.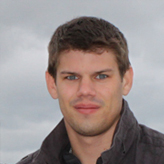 Brian Cotter, business development director at Itsy Bits, mobile and web development startup
I think the biggest bottle neck for startups right now is mobile/online payment. If someone resolves this issue then there are huge market opportunities for innovation out there.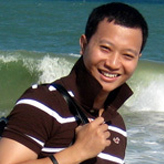 Son Tran, CEO of Tiki.vn online bookstore and retail startup
My answer is inspired from the Lean Startup concept: "Build realistic products – Measure actionable metrics – Execute based on validated learning."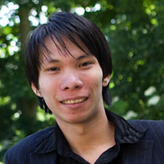 Nguyen Tuan Son, CEO of Kleii, a cloud services startup
I think Vietnamese startups have to change their minds. Lots of them just want to make fast money by copying tech models from the West instead of building something based on a long vision and passion. Remember that not all of the models work well in Vietnam.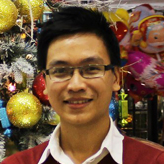 Luong Duy Hoai, CEO of Giao Hang Nhanh, online logistics and delivery startup
Just the charming words of F1: "Must stay focused"