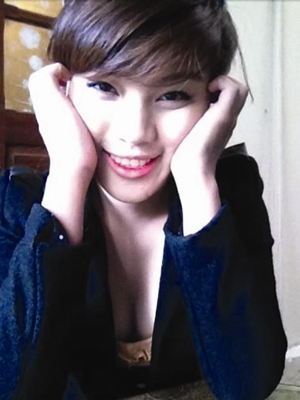 Despite Facebook's stringent photo policy, some things always just slip through the cracks. And this time, it's prostitution.
The police authorities in Hanoi, Vietnam, just caught a prostitution ring leader named Do Thi Huyen (pictured right), who has been putting up her photos and photos of her "colleagues" on Facebook to get customers.
Huyen is 20 years old. After customers chose the girl they like, Huyen would let them know the price, and customers would be required to take the girls to a hotel of 3 stars or more. During the time that police were watching Huyen's operation, they discovered that she was charging VND 4 million ($200) and pocketing VND 1 million ($50) for her advertising services.
The police had been watching her operation since early April and finally caught Huyen and one of her colleagues as they were taking two customers to a hotel. The site and Facebook profiles have since been taken down.
Currently, the fines for prostitution in this case are pretty low because the evidence on Facebook is not substantial enough for a full charge. They were charged anywhere from VND 100,000 ($5) to VND 300,000 ($15) so it's not a heavy deterrent for social media prostitution. But this is one of the first cases for prostitution showing up on Facebook in Vietnam.