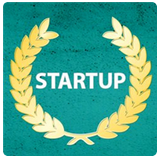 Vietnam Startup Retrospective, an event on 26th Jan which celebrated the achievements of the startup community, picked Appota as the startup of the year. It was also an opportunity to reflect on upcoming trends in 2013.
The main event organizer was Topica Founder Institute and partners include Keewi, Viet Youth Entrepreneurs, Startup Weekend, and Barcamp Saigon.
Here are the five finalists, chosen out of 23 nominated startups:
Kleii: It aims to become Asia's Dropbox with additional music streaming service from partnership with local telcos. It raised a first round of funding from Kusto Vietnam and made tremendous growth with 300k registered users in 6 months and almost 1M monthly unique visitors.
Appota: a mobile marketplace to deliver and distribute Vietnam mobile content. It won The Most Disruptive award from Founder Institute in 2012.
iMap: a Vietnam mapping and geo-tagging service. It fills an important gap in the market since Google hardly has any information about routes and public transport here. Even worse, Vietnam's infrastructure and road is changing all the time and the team is in a good position to update routes regularly.
HoaYeuThuong: an online flower delivery service with customers in 63 provinces in Vietnam. It doesn't hold inventory but serves as a distribution channel and quality management provider to take orders and do marketing.
YTon: a startup that improves access to medical services in Vietnam. It helps patients look for and book appointments with qualified doctors.
Besides declaring the startup of the year, well-known VCs and successful startups 
CyberAgent
,
IDG Vietnam
,
PVNI
,
VTC Online
and Topica Founder Institute Vietnam were invited to share at the panel. Four areas of growth were anticipated for 2013:
Growth in vertical media: Publications in Vietnam mostly cover local news, touching on culture, economic and politics. They do not cover niche content in depth. Tech and startups is a popular vertical with 9 websites covering this field. What about medical, healthcare, education, mom & baby?
Education: formal education is not good enough in Vietnam, so people are seeking self-study resources and content to sharpen their knowledge and skills, especially in Vietnamese. Most startups in this field still focus on English. What about soft skills, marketplace skills, and others subjects taught at school?
Health & Medical: a totally blue ocean market for startups. Only Yton.com is in the game so far. Information about services, qualifications and reviews about hospitals and doctors on the Internet are lacking in Vietnam.
Cloud: Kleii.com is the leading one with focus on streaming music and target at family audience. There are still many other applications of cloud.
During the event, I've learnt that the first generation of successful startups in Vietnam are now starting to re-invest in the third generation (from 2011 – now). To illustrate, Vatgia.com (e-commerce startup that raised 3 rounds from IDG, CyberAgent and Mitsui) started its own incubator and VTC Online invested in ideas within its company to give birth to new startups.
I've also found out that VNG Corp and Vatgia.com have already raised series C of investment, making these deals the biggest ever in Vietnam's startup history.