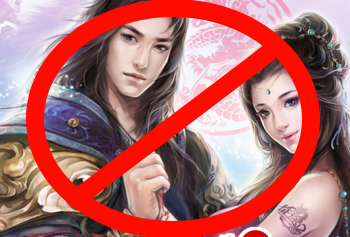 Giant Interactive's MMORPG Long Journey 2 has seen great success in China, but its expansion into Vietnam came to a rapid halt when Vietnamese operator Vinagame shut down the game because it contains a map that indicates disputed territory claimed by Vietnam is owned by China. According to Giant Interactive CEO Shi Yuzhu, Vinagame is now under investigation for operating a game that apparently violates Vietnamese law.
Giant was apparently quite surprised by this news, and Shi described it on his microblog as "like being shot while lying down," a popular internet slang phrase that refers to suffering a surprising injury without having done anything to provoke it.
In actuality though, conflicts like this are inevitable for any Chinese game containing maps, as Chinese laws forbid the depiction of any map of China that doesn't include territories disputed with Vietnam, Japan, Taiwan, and India (among other countries), but as tensions about these disputes rise, other countries are increasingly unwilling to tolerate such maps. China raised tensions last month with a new passport map that depicts disputed territories as China's, and subsequently annoyed a lot of its neighbors. For game devs who want to design games that can work at home and abroad, it seems the only option is not to include maps of China at all.
[via Sina Tech]