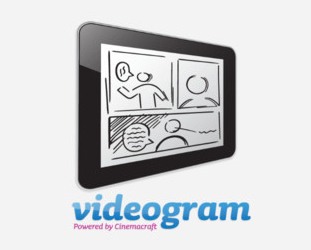 Back in December we got word that Cinemacraft had raised a new round of funding. Its Videogram service, as you may recall, is a handy service that gives users a paneled, comic book style preview of online videos.
The startup recently moved from Tokyo to Silicon Valley to join the 500 Startups accelerator program, and since then it has made some progress with its HTML5 Videogram site. This latest iteration lets users start videos on the panel or frame which they find most appealing, skipping over parts that might be boring.
Under the 'share' function, there's also now a new feature that lets you pin that particular frame to Pinterest, or you can share the clip to social networks or send it by email.
The company is working on native mobile apps as well for iOS, Android, and Windows Phone, and those should be coming soon.
If you'd like to get an idea for how the new Videogram functions work, you can check out the embedded video below, or head over to the site to create a Videogram of your own.