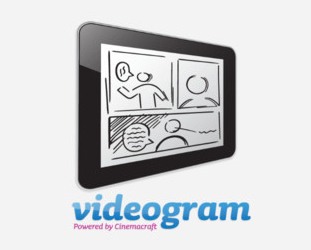 It was about a month ago when we first heard that Cinemacraft would be joining the 500 Startups Accelerator program. At the time it had just released Videogram, a clever service that gives users a comic book style preview or summary of a given video.
The company had previously raised $780,000 from 500 Startups and angel investors in Japan and Singapore, and now we have been told that it has closed another round from 500 Startups. CEO and founder Sandeep Casi couldn't disclose the amount, but says "the bridge money will be used to deploy pilots in US and Japan and release native version of iOS and Android app to market."
The service also recently got an update that allows Videograms to be shared, liked or commented upon just by right clicking on the video [1]. You see an example of how this works in the Videogram below.
The company recently moved from its base in Tokyo to Silicon Valley to participate in the 500 Startups program. And it will be interesting to see how well they execute this service on a mobile device. In terms of viewing, I'm not quite sure how easily a paneled video can be seen and manipulated unless the screen is fairly large. But let's wait and see how it turns out.
---
A mouse hover tip might be helpful here, as it's not immediately apparent to a user that they can perform this action unless they discover it themselves.  ↩